Newsletter
December 11, 2017 – January 14, 2018
Great Bottles Make Great Gifts
Mature Saint-Emilion and Haut-Médoc
1995 Saint-Emilion Grand Cru (Chateau Grand Mayne)
Regular Price $74.99 – Sale Price $59.99 NET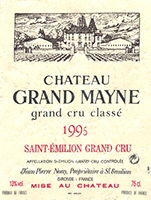 A mature Saint-Emilion is a real treat, and the 1995 Grand Mayne is drinking beautifully. Care must be taken with a fine old bottle like this. Stand it up for a day, then use a corkscrew with a long worm and pull slowly and carefully. The aromatics alone will be worth it. The palate is admirably fresh for a twenty-year-old wine with elegant ripeness and the gentlest of tannins. Please note: if the cork does crumble, decant through a strainer and the wine should be fine.
2005 Haut-Médoc Cru Classé (Château de Camensac)
Regular Price $69.99 – Sale Price $54.99 NET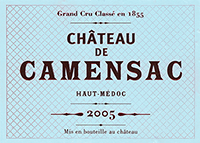 Camensac makes a classic Cabernet Sauvignon-heavy Haut-Médoc. The 2005 has great structure and unfolding layers of dry character with the subtle suggestion of fruit and earth. A fine bottle just on the cusp of maturity.

Aruma, Amancaya, Argentina
2016 Malbec (Aruma)
Regular Price $14.99 – Sale Price $11.99 NET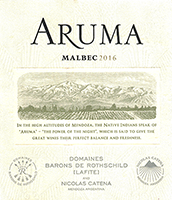 The formal name of this winery is Bodegas Caro, as it is a collaboration of the dynamic Argentine winery Catena and the French juggernaut Lafite-Rothschild. As expected they do make a high-end Bordeaux blend, but these two wines are sensational values. Aruma is a pure Malbec with bright aromas and silky smooth fruit. A nice red for a seared salmon and roasted rosemary potatoes.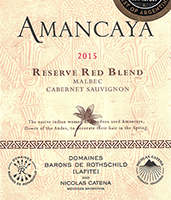 2015 Reserve Red Blend (Amancaya)
Regular Price $17.99 – Sale Price $13.99 NET
With an additional year in oak and 15% Cabernet Sauvignon, Amancaya yields a more structured, drier red. Try this with a pork roast and some brussel sprouts.

O Porto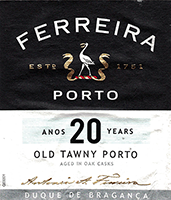 20 Year Old Tawny Porto (Ferreira)
Regular Price $64.99 – Sale Price $49.99 NET
Ferreira makes some of our favorite Tawny Ports, and the pinnacle of their blending craft is their 20 Year Old Tawny. By including some wines that are in the 40-year range they produce a wine of gently sweet elegance and pinpoint balance. Fantastic with a cheese course and mixed nuts.
Mont-Olivet and La Bouïssière
2015 Châteauneuf-du-Pape (Clos du Mont-Olivet) Regular Price $37.99– Sale Price $29.99 NET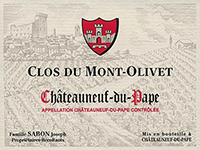 Clos du Mont-Olivet continues to produce traditional ageworthy Châteauneuf-du-Pape at extremely reasonable prices, the prices being reasonable because you have to age the wines. We say a minimum of ten years after vintage date is when you should consider opening them. This year we have had delicious bottles of the 1998 (amazing), 2005 (smoky and deep), and the 2007 (still young). The 2015 is sure to follow along similar lines.
2015 Vacqueyras (Domaine la Bouïssière )
Regular Price $27.99– Sale Price $21.99 NET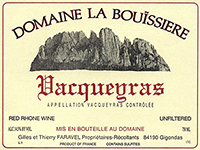 La Bouïssière's Vacqueyras does not require aging. Its deep, dark, and spicy blend of Grenache, Syrah, and Mourvèdre delivers a palate-drenching, full bodied, full throttle Rhone. Have this with a larded roast leg of lamb.

Castiglione and Scarrone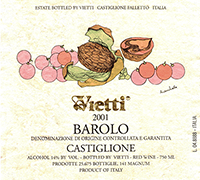 2013 Barolo Castiglione (Vietti)
Regular Price $49.99 – Sale Price $39.99 NET
In an incredible bit of news the Vietti winery was sold to an American family. What is truly incredible is how terrific their entry-level Barolo is in the 2013 vintage. And how surprisingly ready to drink it is. This wine has fantastic aromas, muscular fruit, and regal tannins.
2015 Barbera d'Alba 'Vigna Scarrone' (Vietti)
Regular Price $44.99 – Sale Price $35.99 NET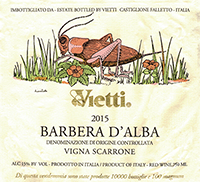 Vietti also has one of Piedmont's best Barbera vineyards. They make two versions from the Vigna Scarrone. This is the less expensive version. The 2015 is a smoky, berry-scented powerhouse of a Barbera with a firm, long finish. A fabulous wine for a homemade mushroom lasagna.

Oh Champagne!
NV Brut Champagne (Nicolas Feuillatte)
Regular Price $34.99 – Sale Price $27.99 NET
This time of year we have full shelves of Champagne, but the value once again comes from Nicolas Feuillatte. This toasty, crisp, and dry Brut Champagne is great on its own and fantastic with smoked fish and creamy cheeses.
More Mont-Olivet
2015 Côtes du Rhône (Clos du Mont-Olivet)
Sale Price $14.99 – $152.90 case of twelve
2015 Côtes du Rhône 'Vieilles Vignes' (Clos du Mont-Olivet)
Sale Price $16.99 – $173.10 case of twelve


Isonzo del Friuli
2016 Friulano (Villa Locatelli)
Sale Price $11.99 – $122.30 case of twelve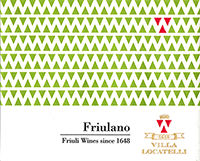 Touraine is Back on Track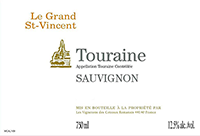 2016 Touraine Sauvignon 'Le Grand St-Vincent' (Les Vignerons des Coteaux Romanais)
Sale Price $10.99 – $112.10 of twelve


La Voûte
2016 Morgon 'La Voûte Saint-Vincent' (Desvignes)
Sale Price $17.99 – $183.50 case of twelve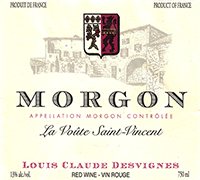 Viré-Clessé – Father-Son
2015 Viré-Clessé (Domaine de Roally)
Sale Price $24.99 – $254.90 case of twelve
2011 Viré-Clessé 'Cuvée E.J. Thevenet' (Domaine de la Bongran)
Sale Price $37.99 – $387.50 case of twelve


Rufina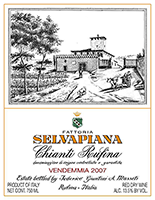 2015 Chianti Rufina (Selvapiana)
Sale Price $16.99 – $173.30 case of twelve


Armand
2015 Muscadet Sèvre et Maine 'Clos Armand' (Delhommeau)
Sale Price $17.99 – $183.50 case of twelve

Mister Heyden and Doctor Silvaner
2015 Silvaner Trocken (Dr. Heyden)
Sale Price $9.99 – $101.90 case of twelve 2015 Oppenheimer Pinot Noir (Dr. Heyden)
Sale Price $14.99 – $152.90 case of twelve

Rheingau Riesling Trocken
2016 Johannisberger Vogelsang Riesling Trocken (Goldatzel)
Sale Price $17.99 – $183.50 case of twelve



Lofty and Loamy
2013 Bourgogne Hautes Côtes de Nuits 'Les Dames de Vergy' (Dominique Guyon)
Sale Price $19.99 – $203.90 case of twelve


Specialty Foods

Chiriboga Blue $26.99 per lb.
(Regular Price $28.99)


Fromager des Clarines $11.99 each  
(Regular Price $13.99)

Perlagrigia $18.99 per lb.  (Regular Price $20.99)


Époisses AOP $9.99/$18.49 each 
(Regular Price $10.99/$20.99)

Wines of the Month —December 11, 2017 through January 14, 2018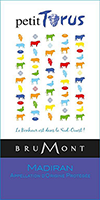 2012 Madiran 'Petit Torus' (Brumont)
Sale Price $9.99 – $107.89 case of twelve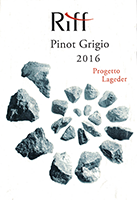 2016 Pinot Grigio (Riff)
Sale Price $8.99 – $97.09 case of twelve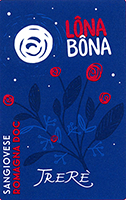 2016 Sangiovese di Romagna 'Lôna Bôna' (Trerè)
Sale Price $8.99 – $97.09 case of twelve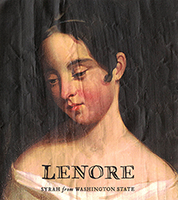 2014 Syrah (Lenore)
Sale Price $9.99 – $107.89 case of twelve