Newsletter
March 15, 2017 – April 14, 2017
Austria and the Northern Rhone
Grüner Liter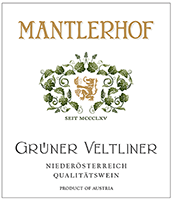 2015 Grüner Veltliner (Mantlerhof)
Sale Price $11.99 per Liter – $122.30 case of twelve
While this Grüner Veltliner is not as full-bodied as the other Austrian wines on this page, you do get a full Liter instead of a 750ml. The extra volume gives you enough to cook with and still have a full bottle of wine for dinner. This is fresh, minerally, and zesty, with enough character to go well with all kinds of spicy foods.

Roter
2015 Roter Veltliner 'Fels am Wagram' (Wimmer-Czerny)
Sale Price $17.99 – $183.50 case of twelve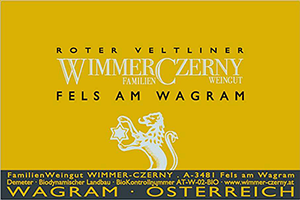 The two wines from Wimmer-Czerny in this newsletter capture the intensity of the 2015 vintage in Austria and the winery's commitment to biodynamic viticulture in the Wagram district. Roter Veltliner's home district is the Wagram, where this centuries-old variety thrives in hot, dry vintages. The 2015 excels with pronounced spiciness aligned to an overall elegance. This wine has big character and wonderful balance.

Grüner Fumberg
2015 Grüner Veltliner 'Fumberg' (Wimmer-Czerny) Sale Price $15.99 – $163.10 case of twelve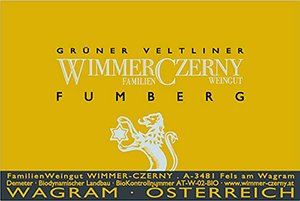 Wimmer-Czerny's Roter may be the more exotic of the two wines we're featuring, but their single vineyard 'Fumberg' delivers a rich, fuller flavored wine with terrific depth and Grüner's signature herbal and mineral intensity. This is a wonderful wine to serve with a roasted cod with garlic and parsley. Both of these wines from Wimmer-Czerny are very dry and very strong in very good ways.
Saint Péray
2014 Saint Péray (Les Vins de Vienne)
Sale Price $14.99 – $152.90 case of twelve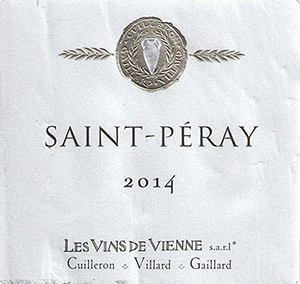 Les Vins de Vienne is a collaboration of three Northern Rhone vignerons who have successfully restored vineyards around the town of Vienne. The 2014 Saint Péray, a pure Marsanne, is a focused dry white with full bore pear and apricot flavor plus an earthy, smoky finish. Have this with a leek, mushroom, and goat cheese tart.

Viognier
2015 Viognier (Les Vins de Vienne)
Sale Price $17.99 – $183.50 case of twelve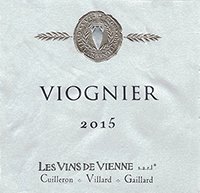 As recently as 50 years ago there were only 35 acres of Viognier planted on a couple of hillsides in France's Northern Rhone. Today, it grows in every major winemaking nation as winemakers seek to capture the elusive perfume and body of this beguiling grape. We have learned that a warm harvest brings out the best in Viognier, and the 2015 vintage delivered. This is a decadent dry white, with plush aromas of honeysuckle and peach along with a wonderfully textured palate and a minerally finish. Try this with an comparably decadent shellfish dinner.

Cornas
2015 Cornas 'Granit 30' (Domaine Vincent Paris)
Sale Price $34.99 – $356.90 case of twelve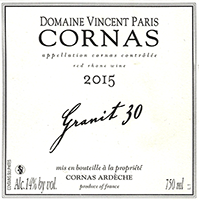 Our supply of Vincent Paris' Saint Joseph ran out quickly last month, so we have now moved into his dense, packed Cornas titled 'Granit 30.' This beauty starts with aromas of violets and berries, follows with flavors of jammy berry fruits, and finishes on a smoky, meaty, and tannic note. Young and concentrated, this bottle will be best enjoyed after a long decant or with three to five years of cellaring.
House Muscadet
2015 Muscadet Sèvre et Maine (Domaine Gadais)
Sale Price $11.99 – $122.30 case of twelve


Great Spätlese
2015 Oppenheimer Sackträger Riesling Spätlese (Dr. Heyden)
Sale Price $11.99 – $122.30 case of twelve


The Right Hook
2014 Central Coast Cabernet Sauvignon (Smith & Hook)
Sale Price $16.99 - $173.30 case of twelve

Givry Ier Cru
2015 Givry Ier Cru 'Champ Nalot' (Parize)
Sale Price $27.99 – $285.49 case of twelve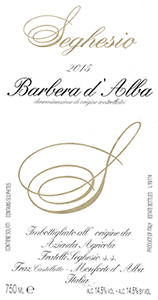 Barbera, It's Been a While
2015 Barbera d'Alba (Seghesio)
Sale Price $13.99 – $142.70 case of twelve


Pouilly-Fumé
2015 Pouilly-Fumé (Clément et Florian Berthier)
Sale Price $19.99 – $203.90 case of twelve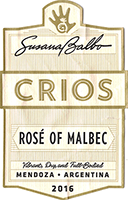 Rosés of the Month
2016 Rosé of Malbec (Crios)
Sale Price $9.99 – $101.90 case of twelve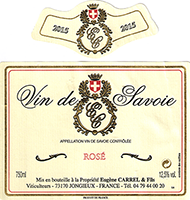 2016 Vin de Savoie Rosé (Carrel)
Sale Price $11.99 – $122.30 case of twelve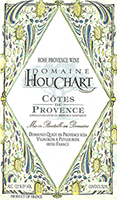 2016 Côtes de Provence Rosé (Houchart)
Sale Price $12.99 – $132.50 case of twelve


Super Deliciosa
Manzanilla Deliciosa en Rama 'Saca de Primavera 2016' (Valdespino)
$11.99 per 375ml – $122.30 case of twelve

Specialty Foods

Teleme $19.99 per lb.
(Regular price $20.99)


Eidolon $27.99 per lb. 
(Regular price $28.99)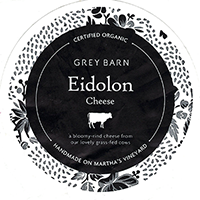 Willoughby washed in Imaginary Day
$11.99 per piece  (Regular price $12.99)


Nancy's Hudson Valley Camembert
$20.99 per lb.
(Regular price $21.99)

Wines of the Month — March 15, 2017 through April 14, 2017
2015 Rosso Piceno 'Tolenus' (Cantina Numa)
Sale Price $7.99 – $86.29 case of twelve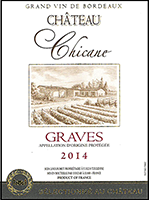 2014 Graves Rouge (Château Chicane)
Sale Price $8.99 – $97.09 case of twelve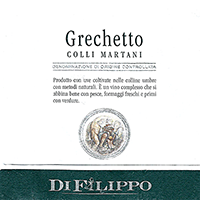 2015 Colli Martani Grechetto (Di Filippo)
Sale Price $9.99 – $107.89 case of twelve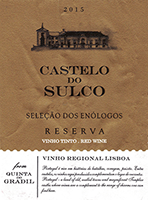 2015 Lisboa Reserva (Castelo do Sulco)
Sale Price $7.99 – $86.29 case of twelve