Newsletter
September 15, 2016 – October 14, 2016
Italy: Where the White Wines Live
Verona-Venice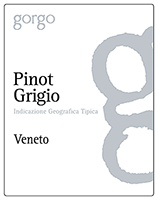 2015 Pinot Grigio (Gorgo)
Sale Price $9.99 – $101.90 case of twelve
There really is not much new to say about Pinot Grigio, but because of steady demand we are always looking for a better Pinot Grigio at a more attractive price. Grown in the glacial marl on the southern shore of Lake Garda, the 2015 from Gorgo exceeds expectations with its ripe fruit profile and juicy dry finish.

Bologna
2015 Pignoletto 'Curèna' (Trerè)
Sale Price $9.99 – $101.90 case of twelve
In Bologna there are several must-try food and wine combinations. One is a frizzante Pignoletto served with a generous amount of the celebrated cured meats from Emilia-Romagna. The crisp, fizzy Curèna from Trerè is excellent with prosciutto and mortadella. Or one could add a few drops of an Amaro to make a fun spritz.

Ancona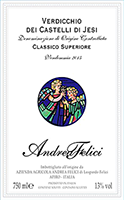 2015 Andrea Felici Verdicchio dei Castelli di Jesi Classico Superiore (Andrea Felici)
Sale Price $14.99 – $152.90 case of twelve
Grapes from Andrea Felici's Verdicchio vineyards in the hills of the Jesi region of Le Marche possess powerful aromatic green plum and herbal qualities along with salty minerals. Fresh and lively throughout, this 2015 is perfect for a whole roasted Branzino with blistered cherry tomatoes. This is a truly impressive Verdicchio.
Rimini
2015 Bianchello del Metauro (Crespaia)
Sale Price $11.99 – $122.30 case of twelve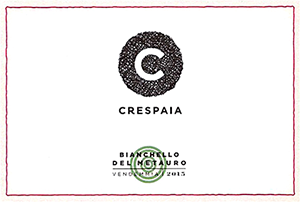 Here we have something entirely new to our store. Bianchello del Metauro is a denominazione in the northern Marche. Crespaia's label states that they are 'suspended between earth and sea,' but we would aim for the beach at Rimini to enjoy this very dry white with a pasta sauced with fish and clams. Crisp, fresh, and concentrated herb and citrus flavors plus a pleasingly bitter finish make Bianchello our new favorite Italian white.

Orvieto-Perugia
2015 Orvieto Classico Superiore 'Terre Vineate' (Palazzone)
Sale Price $11.99 – $122.30 case of twelve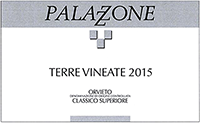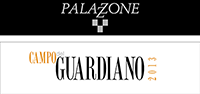 2013 Orvieto Classico Superiore 'Campo del Guardiano'
Sale Price $19.99 – $203.90 case of twelve

The wines of Palazzone are among the best whites of Umbria. In a side-by-side tasting we experienced the ripe and fresh 2015 Terre Vineate and the deep and powerful 2013 Campo del Guardino. Terre Vineate is perfect for the fresh vegetables of late summer, while the older, richer Campo del Guardino is a wine to have with grilled swordfish and an artichoke and bean salad. Both of these are a field blend of five white indigenous grapes of Umbria.
Trois Bordeaux
Blaye
2014 Blaye-Côtes de Bordeaux 'Cuvée Montuzet' (Château Chante Alouette)
Sale Price $11.99 – $122.30 case of twelve


Bourg
2014 Côtes de Bourg (Château Laroche Joubert)
Sale Price $13.99 – $142.70 case of twelve


Haut-Médoc
2012 Haut-Médoc (Château Landat)
Sale Price $16.99 – $173.30 case of twelve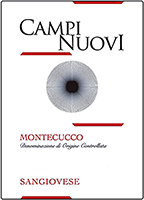 Montecucco
2014 Montecucco Sangiovese (Campi Nuovi)
Sale Price $17.99 – $183.50 case of twelve


Old Barbera Vineyard
2014 Barbera d'Alba (Cantina del Pino)
Sale Price $21.99 – $224.30 case of twelve


Piesporter
2014 Piesporter Riesling Kabinett (Bollig-Lehnert)
Sale Price $9.99 – $101.90 case of twelve

Le Petit Chambord
2015 Cheverny (Le Petit Chambord/Francois Cazin)
Sale Price $14.99 – $152.90 of twelve


Umbria Rosso
2015 Umbria Rosso (Perticaia)
Sale Price $11.99 – $122.30 case of twelve


St. Vinnie
2015 Muscadet Sèvre et Maine 'St. Vincent' (Delhommeau)
Sale Price $9.99 – $101.90 case of twelve


Cab Franc
2015 Chinon 'Les Granges' (Bernard Baudry)
Sale Price $17.99 – $183.50case of twelve

Specialty Foods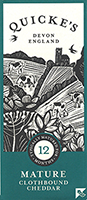 Quicke's Mature Clothbound Cheddar
$18.99 per lb.
(Regular price $20.99)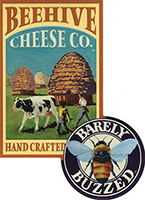 Barely Buzzed
$19.99 per lb.
(Regular price $22.99)


Zamorano $16.99 per lb.
(Regular price $18.99)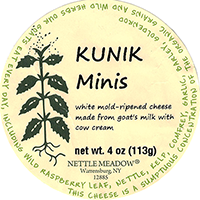 Nettle Meadow Kunik Minis $7.99 a piece.
(Regular price $9.99)


Wine Cask Discount Policy
Wines of the Month — September 15, 2016 through October 14, 2016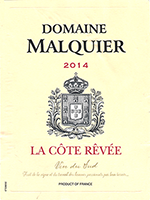 2014 Aude-La Côte Rêvée (Domaine Malquier)
Sale Price $6.99 – $75.49 case of twelve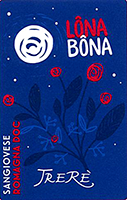 2015 Sangiovese di Romagna 'Lôna Bôna' (Trerè)
Sale Price $8.99 – $97.09 case of twelve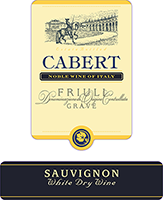 2015 Sauvignon Bianco (Cabert)
Sale Price $7.99 – $86.29 case of twelve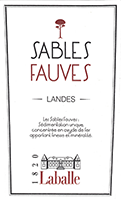 2015 Les Landes 'Sables Fauves' (Laballe)
Sale Price $7.99 – $86.29 case of twelve