Newsletter
February 15, 2015 – March 14, 2015
Winter Strength Reds
Lisboa
2012 Vinho Regional Lisboa 'Cigarra' (Casa Santos Lima)
Sale Price $8.99 – $91.70 case of twelve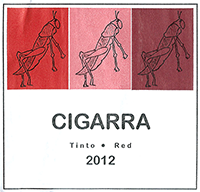 The world's best wine values are coming out of Portugal. The reason these remain great values may be because you have never heard of Castelão (hardy), Camarate (sun loving), Touriga Nacional (high quality) and Trincadeira (dark skinned). These four grapes make up the blend in the 2012 Cigarra from the Lisboa region. This dark red starts out fruity and veers into an earthy dry spectrum.

Freisa
2012 Langhe Freisa 'Chila' (Principiano)
Sale Price $17.99 – $183.50 case of twelve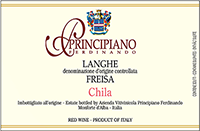 Freisa is a fascinating grape that has contributed much to the wine culture of Piedmont. There would be no Barolo or Barbaresco if not for Freisa, as it and Nebbiolo have a parent-offspring relationship. Today Freisa offers a taste of old Piedmont. When tasting this dry red from Principiano you are tasting how a wine may have tasted in the 15th century. With lively aromatics of wild red fruits, crisp acidity, and spicy tannins, it will go splendidly with a beef stew and braised root vegetables.

Villalar Oro
2009 Vino de la Tierra de Castilla y Leon 'Villalar Oro' (La Mejorada)
Sale Price $16.99 – $173.30 case of twelve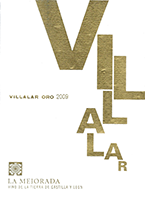 Located in the Castilla y Leon region of Spain, the 15th-century monastery and vineyards of La Mejorada have been rehabilitated over the last fifteen years. The 2009 Villalar Oro is an organic Tempranillo that has been aged one year in French oak. Some wines are all about the fruit. This one is not. Although there are notes of tart cherries and blackberries, the real charm of this wine lies in its savory qualities. The nose offers soy sauce and bone broth and, after some time, even smoked meats. Flavors evoke bitter dark chocolate and black olives. The Villalar shows better if given time to open up. New aromas and flavors will emerge and its grained tannins will release their grip. As the wine is not filtered, there may be sediment. Enjoy with braised lamb shanks over polenta – or with a good old juicy burger.
Barbera
2011 Barbera d'Alba (Negro Lorenzo)
Sale Price $16.99 – $173.30 case of twelve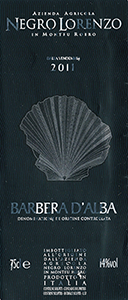 Spreading out from the north bank of Piedmont's Tanaro River, the Roero is known for its sandy soil rich with marine fossils, a legacy of the ancient sea that once covered the region. For generations the family behind Negro Lorenzo has been diligently producing their elegant and organic wines for the local town markets. Their 2011 Barbera d'Alba has seen no oak, making for a pure and bright expression of its fruit. Ripe black cherries stand out from a background of spices, including an intriguing touch of anise and cocoa. The freshness of this Barbera gives it a versatility that Barberas aged in oak do not always have. And since a beloved dish of the region is Bagna Cauda, it's no accident that Barbera goes so well with it.

Bedrock
Eighth Cuvée 'Shebang!' (Bedrock)
Sale Price $13.99 – $142.70 case of twelve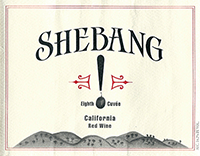 Morgan Twain-Peterson is the driving force behind Bedrock. It is not a surprise that he is a Zinfandel fanatic, as his father Joel Peterson founded Ravenswood. Like his father Morgan seeks out old vineyards throughout California and makes gutsy yet balanced wines from them. Shebang! is an entry-level red wine made from Zinfandel, Grenache, Alicante, Petite Syrah, and Sangiovese. Try this terrific red with your best meatloaf.

Natural Tuscan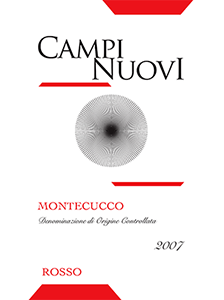 2011 Montecucco Rosso (Campi Nuovi) Sale Price $15.99 – $163.10 case of twelve
Montecucco may be Tuscany's least known fine red wine area, but that can only lead to great values. Campi Nuovi succeeds by growing Sangiovese, Cabernet, and Merlot in cool higher-elevation vineyards. This leads to a fresh, lively, flavorful blend. Have this with a kale and bean-laden ribollita. Oh, and by the way – it's organic.