Newsletter
March 15, 2015 – April 14, 2015
Strong Dollar ⁄ Better Euro Values
Minervois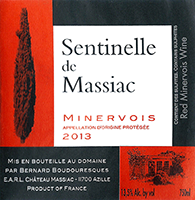 2013 Minervois 'Sentinelle' (Massiac)
Sale Price $11.99 – $122.30 case of twelve
Most Minervois is dominated by the Carignan grape, but producers are finding that Syrah has great potential there. Sentinelle de Massiac is two-thirds Syrah and one-third Carignan. This delivers a spicy, rich red with an earthy, dry finish.

Tinto Fino
2011 Ribera del Duero (Emilio Moro)
Sale Price $23.99 – $244.70 case of twelve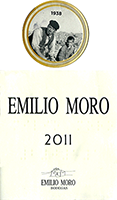 Ribera del Duero has emerged as a world-class wine region, with prices to match. Emilio Moro makes some great wines with great price tags, but we think the sweet spot for their wines is this Crianza. The vines are sufficiently old, they gently extract the juice over a 23-day maceration without cold treatments (which can over-extract), and the wine spends 12 months in a combination of French and American oak. The result in 2011 is a deep and elegant red that incorporates the structure of the Tempranillo, the flavors of the oak, and the ripeness of the fruit. This big, balanced red is perfect for a rack of lamb along with roasted rosemary and garlic potatoes.

Biodynamic Rhône
2012 Côtes du Rhône (Montirius)
Sale Price $13.99 – $142.70 case of twelve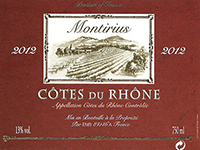 The 2012 Montirius is a graceful mix of Grenache (65%) and Syrah with round, pleasing fruit. By no means is this a heavyweight red, rather it is perfectly balanced for a roast chicken dish or a tomato-based fish stew.
Il Frappato
2013 Vittoria Frappato (Valle dell'Acate)
Sale Price $14.99 – $152.90 case of twelve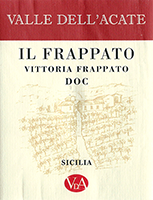 Modern Sicilian wine has come a long way, and to our tastes Frappato has been the wine we can't get enough of and Valle dell'Acate the winery that delivers it at an outstanding value. The 2013 is bright and fresh with amazingly ripe and delicate fruit. The palate is soft and mellow, the finish firm and dry. This is a versatile red that will pair equally well with salmon or with a pasta bolognese.

Chianti
2010 Chianti Classico 'Argenina' (Podere Il Palazzino)
Sale Price $19.99 – $203.90 case of twelve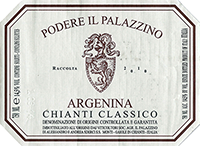 Podere Il Palazzino, located in the township of Gaiole, produces some of the richest, most fragrant Chianti Classicos. The 2010 Argenina is packed with raspberry fruit and scents of iris and violet. The ruby color is itself amazing, as is the depth of flavor on the palate. Open the bottle for an hour before drinking and serve with a beautiful Porterhouse steak rubbed with garlic and drizzled with olive oil.

Sunny Garnacha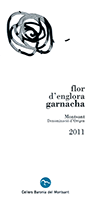 2011 Montsant 'Flor d'Englora' (Cellers Baronia del Montsant)
Sale Price $11.99 – $122.30 case of twelve
Montsant is a young Catalan denominacio carved out of the Tarragona zone and en-circling Priorat. Flor d'Englora is a great-value, sunny straightforward Mediterranean Garnacha. This deep red bursts with ripe red fruits and smoky, tangy spice. Try this with a pork chop Cajun-style resting alongside some grilled eggplant.