Newsletter
September 15, 2013 – October 14, 2013
Rioja and Bordeaux
Four Excellent Bordeaux
Cru Classé Pauillac
2010 Pauillac Grand Cru Classé (Château Grand-Puy Ducasse)
Sale Price $79.99 – $815.90 case of twelve


While admittedly expensive, the 2010 Château Grand-Puy Ducasse has serious merits as a true Pauillac without an insane price tag and a wait-twenty-years-to-open advisory. The Cabernet Sauvignon (60%) and Merlot mix delivers compelling, iron-rich opening aromas along with blackberry fruit and firm, gripping tannins. With some air it smooths out into a full-bodied, earthy red with ripe roundness and a long, dry finish. Aging for another ten years will result in a better wine, but this lovely Pauillac shows no signs of shutting down over this time frame.

Modestly Priced Grand Cru
2010 Saint-Émilion Grand Cru (Château Piney)
Sale Price $24.99 – $254.90 case of twelve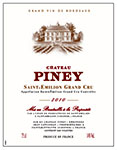 Saint-Émilion deserves its high accolades and its popularity. Here the Merlot grape reaches its charming best, and among the region's many Grand Cru Châteaux it is possible to find value. The 2010 Château Piney is 60% Merlot and 40% Cabernet Franc, and delivers a mélange of perfect plum fruit and dusty, elegant tannins. Thoroughly delicious and eminently drinkable now, it has another 5 to 8 years of aging capability.

Cailloux
2010 Médoc (Château Cailloux de By)
Sale Price $17.99 – $183.50 case of twelve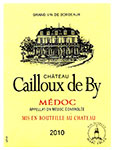 We are returning to the 2010 vintage in Bordeaux because it has not been surpassed by more recent vintages and has not yet risen to the price peaks of the much hyped 2009 vintage. The 2010 Médoc from Cailloux de By is a supple, smooth, equal-parts blend of Cabernet and Merlot with fine-grained tannins and an earthy finish.

Tour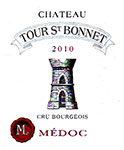 2010 Médoc Cru Bourgeois (Château Tour St. Bonnet)
Sale Price $19.99 – $203.90 case of twelve
The 2010 Tour St. Bonnet is packed with rich fruit and ripe tannins. This blend of Cabernet Sauvignon (45%), Merlot (45%), and Petit Verdot can be drunk young with a grilled rib eye or cellared for five more years for pairing with a more refined, elegant meal.

Two Traditional Riojas
The Royal Deal
2009 Rioja Crianza (Viña Real)
Sale Price $11.99 – $122.30 case of twelve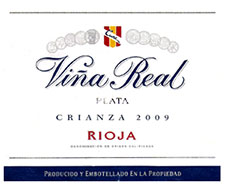 Viña Real and CUNE are now two wineries under the same ownership. In 2004 King Juan Carlos cut the ribbon on the new Viña Real winery in Laguardia in the Rioja Alavesa. The CUNE wines continue to be fermented and aged in their historic bodega in Haro created in 1879. The two medium-term, oak-aged Crianzas that emerge from these two wineries are incredible values. This 2009 is a super smooth red with wonderful aromatics, elegant tannins, and mature barrel-aged flavors.


Viña Arana
2005 Rioja Reserva 'Viña Arana' (La Rioja Alta)
Sale Price $27.99 – $285.50 case of twelve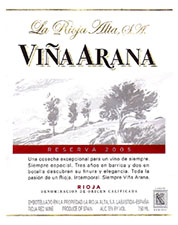 La Rioja Alta has been around since 1890 and for a time seemed to have lost its way, but we are happy to report that the winery is very much back on track. The 2004 Viña Ardanza is a full-on dramatic gusher of a wine. The 2005 Viña Arana may be more restrained, but it is every bit as good. Reds like this are referred to as Rioja Claret, as they are made to mimic red Bordeaux. We taste the resemblance in its very dry, elegant style. Unlike Bordeaux this is already aged and mature. This is 95% Tempranillo aged for three years in used American oak and then for two more years in bottle before release.
Primitivo
2011 Primitivo (Cantele)
Sale Price $9.99 – $101.90 case of twelve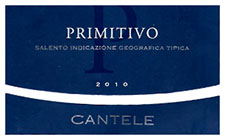 Dogliani Stands Alone
2012 Dogliani 'San Luigi' (Pecchenino)
Sale Price $14.99 – $152.90 case of twelve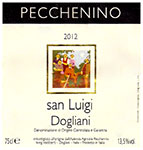 Régnié
2012 Régnié 'Vallières' (Jean-Marc Burgaud)
Sale Price $14.99 – $152.90 case of twelve

Sangiovese
2011 Rosso di Toscana 'Monna Nera' (Capezzana)
Sale Price $9.99 – $101.90 case of twelve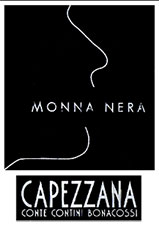 .

Falanghina
2012 Irpinia Falanghina (Terredora Di Paolo)
Sale Price $11.99 – $122.30 case of twelve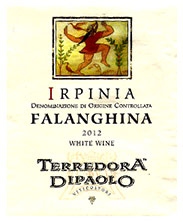 .

Mercurey Blanc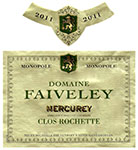 2011 Mercurey 'Clos Rochette' (Domaine Faiveley)
Sale Price $29.99 – $305.90 case of twelve


The Other Malbec
2012 Cabernet Sauvignon (Domaine Bousquet)
Sale Price $9.99 – $101.90 case of twelve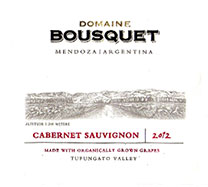 Russian River Pinot on the Cheap
2012 Russian River Valley Pinot Noir 'Lot 395' (Cameron Hughes)
Sale Price $15.99 – $163.10 case of twelve


.

Saint Bris
2012 St Bris (La Chablisienne)
Sale Price $9.99 – $101.90 case of twelve

Grand Muscadet
2012 Muscadet Sèvre et Maine 'Clos des Briords' (La Pépière)
Sale Price $15.99 – $163.10 case of twelve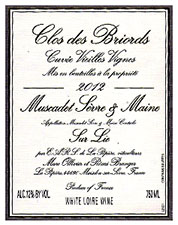 Black 'n Blanco
2012 Priorat Blanco 'Black Slate' (La Morera)
Sale Price $19.99 – $203.90 case of twelve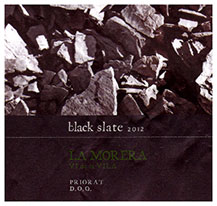 Wines of the Month — September 15, 2013 through October 14, 2013
2012 Vin de France 'Saint Léger' (Domaine La Guintrandy)
Sale Price $7.99 – $86.29 case of twelve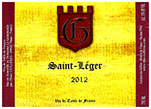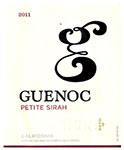 2011 Petite Sirah (Guenoc)
Sale Price $8.99 – $97.09 case of twelve


2012 Mâcon Villages 'La Côte Blanche' (Cave de Lugny)
Sale Price $8.99 – $97.09 case of twelve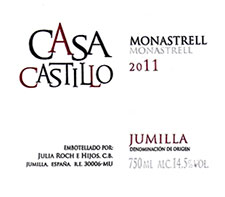 2011 Jumilla (Casa Castillo)
Sale Price $8.99 –$97.09 case of twelve