Newsletter
October 15, 2013 –November 14, 2013
Crisp Fall Whites
Südtirol/Alto Adige
2012 Pinot Grigio (St. Michael-Eppan)
Sale Price $11.99 – $122.30 case of twelve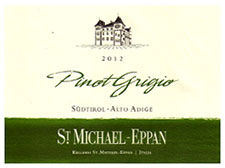 The cooperative winery St. Michael-Eppan makes some of the freshest whites of Alto Adige. The 2012 Pinot Grigio is subtle and persistently dry, with aromas of freshly cut hay and flavors of ripe apricots. The finish sustains with bracing minerals and measured, crisp acidity. Try this with a grilled trout or a sautéed pork chop with a side of braised cabbage.

Sea and Sardinia
2012 Vermentino di Sardegna 'Costamolino' (Argiolas)
Sale Price $11.99 – $122.30 case of twelve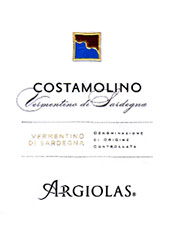 We have recommended this wine thousands of times over many vintages. There is a built-in logic that a wine from an island in the middle of the Mediterranean must go with seafood. The Argiolas Vermentino certainly does go with seafood, but it superbly matches stronger condiments like peppers, lemon, capers, and herbs that can marinate and garnish these dishes. This strong dry white is ideal with a grilled swordfish served with a gremolada-style relish.

Muscadet Goes With Everything
2012 Muscadet Sèvre et Maine 'La Levraudière' (Bonnet-Huteau)
Sale Price $11.99 – $122.30 case of twelve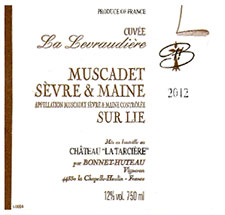 Muscadet is one of the best bargains in the whole world of wine. Why is that? It could be that too many people confuse it with the sweet Muscat. And some people believe that it only goes with oysters. It might be because Muscadet comes from the region around the city of Nantes and hardly anyone goes there for a vacation. We rejoice that Muscadet is not expensive because we simply adore it. Dry, minerally, and very crisp, it is of course great with oysters and just about any seafood dish. This month's Muscadet comes Bonnet-Huteau. Their 2012 La Levraudière is a gorgeous dry white with wisps of peach, leafy tea, and zesty minerals.

An Old Friend
2011 Pinot Blanc (Trimbach)
Sale Price $11.99 – $122.30 case of twelve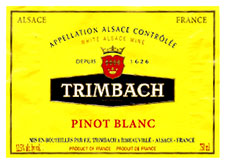 For a long time the Trimbach Pinot Blanc has been a staple recommendation for Thanksgiving, as we find that it matches a cornucopia of dishes. The 2011 is a wonderfully balanced, drier than usual vintage of this apple-scented delight from Alsace.

Why Wachau?
2012 Grüner Veltliner 'Frauengärten' (Pichler-Krutzler)
Sale Price $24.99 – $254.90 case of twelve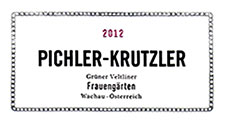 The Wachau is a breathtaking stretch of the Danube where steep hillside vineyards hug a bend in the river. Many consider this to be the best white wine producing region in Austria, and if you added Europe to that title the point would at least be arguable. This area has many of the complex equations needed to make great whites. It has a warm dry summer and cool evenings. It has varied stony soils and good exposure to sunlight. It has Grüner Veltliner, a great grape capable of soaking in the sun and sucking up the minerals. With only 3% of Austria's production, wines from the Wachau can be expensive, but when they taste like the 2012 Dürnsteiner Frauengärten from Pichler-Krutzler they can also be illuminating bargains. This lovely white has expansive mineral and pepper aromas along with a ripe but crisp finish.

Trials and Tributaries

2012 Rias Baixas Albariño (Columna)
Sale Price $14.99 – $152.90 case of twelve
In Galicia many rivers run to the sea. These Rias resemble the fjords of Norway but with the important bonus that the region is home to the fine white grape Albariño. The Miño is the main river of the region and for a while it coincides with the border between Spain and Portugal. Columna hails from the sub-region of Tea, a river that flows into the Miño. This inland area is warmer and drier (though still wet by Spanish standards) and yields a fuller, more aromatic wine. The best match for Albariño we've found is with sweet bay scallops sautéed with butter and herbs, but crab is not far behind.
Bird-Friendly Organic Chianti Classico
2011 Chianti Classico (Castellare di Castellina)
Sale Price $19.99 – $203.90 case of twelve


Seriously Superiore
2009 Barbera d'Alba Superiore (Castello di Neive)
Sale Price $19.99 – $203.90 case of twelve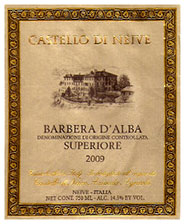 Nobile Riserva
2009 Vino Nobile di Montepulciano Riserva (Tenuta di Gracciano della Seta)
Sale Price $21.99 – $224.30 case of twelve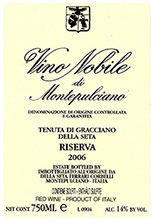 Down South


2012 Nero d'Avola (Tenuta Ibidini)
Sale Price $9.99 – $101.90 case of twelve


Two Non-Traditional Riojas

2012 Rioja 'Graciano' (Rio Madre)
Sale Price $11.99 – $122.30 case of twelve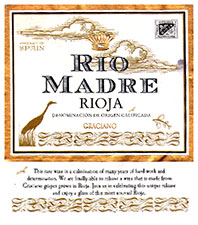 2012 Rioja 'Pedregoso' (Abel Mendoza)
Sale Price $19.99 – $203.90 case of twelve


Three Facets of French Chardonnay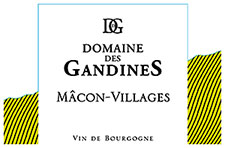 2011 Mâcon-Villages (Domaine des Gandines)
Sale Price $14.99 – $152.30 case of twelve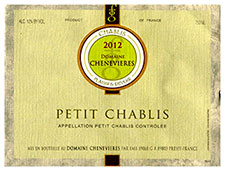 2012 Petit Chablis (Domaine Chenevières)
Sale Price $15.99 – $163.10 case of twelve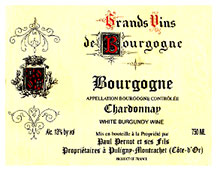 2011 Bourgogne Blanc (Paul Pernot)
Sale Price $24.99 – $254.90 case of twelve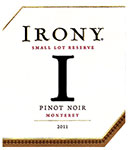 Monterey
2011 Pinot Noir (Irony)
Sale Price $11.99 – $122.30 case of twelve


Here Comes the Sun
2010 Alicante (Tarima Hill)
Sale Price $14.99 – $152.90 case of twelve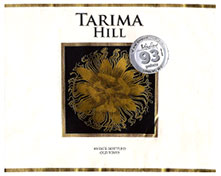 An Auslese Vintage
2006 Ockfener Bockstein Riesling Auslese (Dr. Fischer)
Sale Price $21.99 – $224.30 case of twelve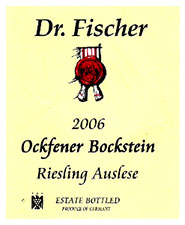 Wines of the Month — October 15, 2013 through November 14, 2013
2010 Palmela (Dona Ermelinda)
Sale Price 7.99 – $86.29 case of twelve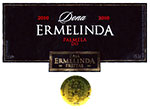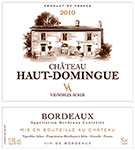 2010 Bordeaux (Château Haut-Domingue)
Sale Price $8.99 – $97.09 case of twelve


2012 Rioja (Cortijo)
Sale Price $8.99 – $97.09 case of twelve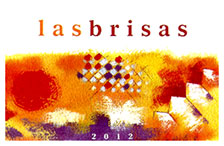 2012 Rueda (Las Brisas)
Sale Price $8.99 – $97.09 case of twelve