Newsletter
April 15, 2017 – May 14, 2017
All Over IT
Gavi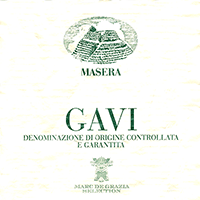 2015 Gavi 'Masera' (Stefano Massone)
Sale Price $9.99 – $101.90 case of twelve
This 2015 Gavi from the farm of Stefano Massone is a wonderfully fresh expression of the Cortese grape variety. Aromas of bay leaf and hay lead to a palate of pear and quince, culminating in a dry, earthy finish. A lovely wine with haddock or sole.

Soave
2015 Soave Classico (Inama)
Sale Price $12.99 – $132.49 case of twelve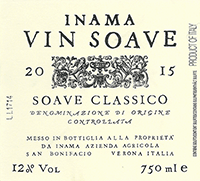 For a long time Soave has been called simple, but this can be a good description of a wine like the 2015 Inama Soave. While not overly complex, this Soave Classico is simply delicious, and so beautifully balanced that one need not think too much to enjoy it. Yet while you sip and enjoy it with a meal, it will find a way to surprise with its refined quality. Asparagus is a good starter.

Lambrusco
2015 Lambrusco Grasparossa di Castelvetro (Fattoria Moretto)
Sale Price $17.99 – $183.50 case of twelve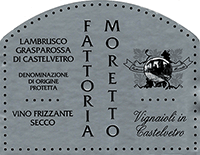 The New York Times recently wrote that Lambrusco, the dry red frothy kind, was American wine drinkers' 'final frontier.' To judge by the frequency of requests from many Wine Cask customers, we are already well beyond that frontier. Our latest lucky discovery is the secco from Fattoria Moretto. Grasparossa is a surprisingly tannic Lambrusco that is perfect for pasta and salumi. This fresh and lively red's frothiness finds every flavor receptor, then ebbs and flows until your next delicious bite and sip. Bring on the Bolognese, mortadella, prosciutto, and chicken livers.
Montepulciano (the grape)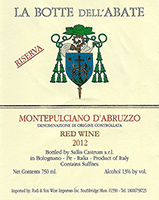 2015 Montepulciano d'Abruzzo Riserva (La Botte dell'Abate)
Sale Price $11.99 – $122.30 case of twelve
For the first time in a long time we skipped a vintage of La Botte dell'Abate, but we are pleased to report that the 2015 has made up for the shortcomings of the previous vintage. This wine is deeply fruity, with peppery tannins, and a rich, round finish. This, once again, is our go-to wine for spicy foods of all cultures.

Nebbiolo
2015 Langhe Nebbiolo (Cantina del Pino)
Sale Price $19.99 – $203.90 case of twelve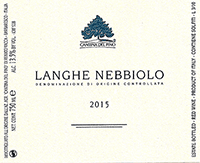 Renato Vacca exudes confidence because he knows that his vineyards in Barbaresco are superb. And all of his vineyards are in Barbaresco. This may be why his Barbera from very old vines in the Ovello cru is outstanding, and why his Langhe Nebbiolo from younger vines near the Tanaro river is such an amazing value. The style, as always, is transparent. Lightly extracted yet richly flavored, with feathery balance, this delightful Nebbiolo awaits an ethereal fresh pasta dish or a simple roast with potatoes.

A Montalcino Value
2014 Rosso di Montalcino (Siro Pacenti)
Sale Price $24.99 – $254.90 case of twelve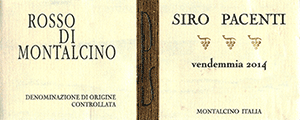 Is Montalcino ever a value? Our answer is 'rarely.' But when Siro Pacenti and crew put 25% more work hours into his Brunello vineyards in 2014 only to put 50% of his total production in his Rosso, you get an equation that equals value. All the more so because this estate is one of the most talented in Brunello. The 2014 Rosso has a terrific balance of dark fruits, spicy tannins, and a smooth, textured finish. Great for a grilled porterhouse with some white beans and escarole.
Navaja de Vendimia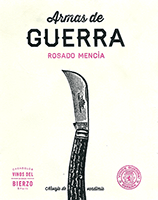 2016 Bierzo Rosado (Armas de Guerra)
Sale Price $9.99 – $101.90 case of twelve


Quatre Quarts – Syrah, Cabernet, Grenache, Cinsault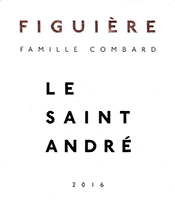 2016 Var 'Le Saint André' (Figuière)
Sale Price $11.99 – $122.30 case of twelve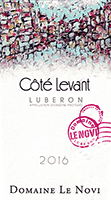 Luberon Rising
2016 Luberon 'Côté Levant' (Le Novi)
Sale Price $11.99 – $122.30 case of twelve

Organic Veronese Chiaretto
2016 Bardolino Chiaretto 'Rodon' (Le Fraghe)
Sale Price $12.99 – $132.49 case of twelve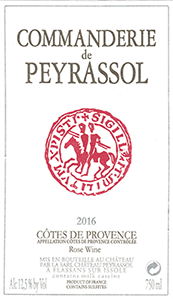 Official Rose of the Knights Templar
2016 Côtes de Provence (Commanderie de Peyrassol)
Sale Price $21.99 – $224.30 case of twelve

La Roche Vineuse
2015 Mâcon La Roche Vineuse 'Vieilles Vignes' (Château de la Greffière)
Sale Price $17.99 – $183.50 case of twelve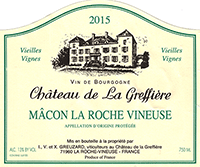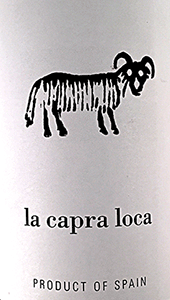 La Capra Loca
2014 Tempranillo 'La Capra Loca' (Vinos de Terruños)
Sale Price $11.99 – $122.30 case of twelve

Wines of the Month — April 15, 2017 through May 14, 2017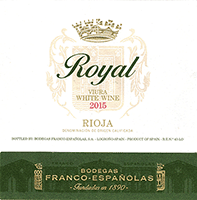 2015 Rioja Blanco 'Royal' (Bodegas Franco-Españolas)
Sale Price $7.99 – $86.29 case of twelve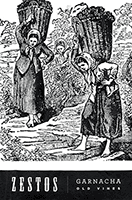 2015 Vinos de Madrid 'Old Vine Garnacha' (Zestos)
Sale Price $8.99 – $97.09 case of twelve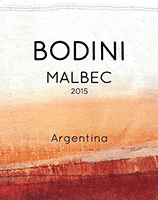 2015 Malbec (Bodini)
Sale Price $7.99 – $86.29 case of twelve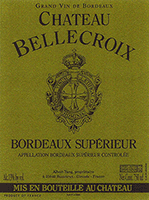 2015 Bordeaux Supérieur (Chateau Bellecroix)
Sale Price $8.99 – $97.09 case of twelve