Newsletter
December 10, 2016 – January 14, 2017
Great Bottles Make Great Gifts

Brunello
2011 Brunello di Montalcino 'Pelagrilli' (Siro Pacenti)
Regular Price $49.99 – Sale Price $39.99 NET
The wines of Siro Pacenti define elegance in Brunello di Montalcino. The entry-level Pelagrilli from the forward 2011 vintage has wonderful floral aromas, flavors of smoke, truffles, and plums, along with some delicate tannins in the long, lively finish. If you want a step up from the Pelagrilli, we also have their 2010 Brunello di Montalcino Riserva PS.

Barolo
2010 Barolo Riserva 'Bussia Vigna Mondoca' (Oddero)
Regular Price $99.99 – Sale Price $79.99 NET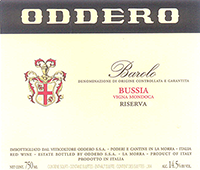 The 2010 vintage in Barolo was amazingly good. This may be the pinnacle of what is available to us. The Odderos made just 150 cases of the 2010 Bussia Vigna Mondoca. This parcel is like a Grand Cru within an already formidable Cru. Our tasting note reads, 'an amazing mix of aromas, flowers, earth, berries, finish builds and lasts…'.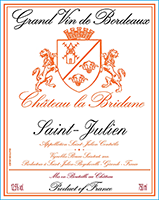 Saint Julien
2014 Saint Julien (Château La Bridaine)
Regular Price $34.99 – Sale Price $27.99 NET
There's more Bordeaux on the inside pages, but this Saint Julien has the real depth and breed of a fine Medoc. Its plummy aromas lead to the dry, earthy flavors we like about fine French Cabernet.

R_B_L_
Ribolla Spumante Brut Nature 'RBL' (i Clivi)
Regular Price $28.99 – Sale Price $19.99 NET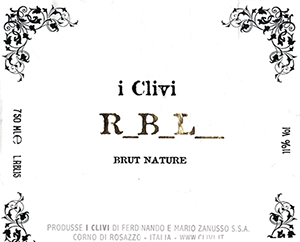 We are always intrigued by sparkling wine made from indigenous varieties, so if a wine is an effervescent pleasure to drink and tastes as if it can only come from one place on earth, then we are hooked. The RBL checks off all the boxes plus one more: organic. Composed of Ribolla Gialla (hence its name) from Friuli near the Slovenian border, the RBL is a lovely sparkler with a fine, savory, slightly saline finish that makes it the perfect aperitif. Subtle scents of beeswax and fresh white blossoms lead to a mouthful of bright citrus and apricot fruit with a trace of chalk. At almost ten dollars less than its normal price, now is the time to taste this Ribolla Gialla and its corner of Northeastern Italy.
Paul Pernot
2015 Beaune 'Clos du Dessus des Marconnets' (Domaine Paul Pernot)
Regular Price $44.99 – Sale Price $35.99 NET
2015 Bourgogne Blanc (Domaine Paul Pernot)
Regular Price $29.99 – Sale Price $23.99 NET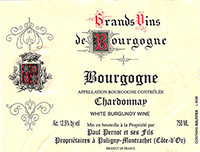 Domaine Paul Pernot is mainly known for their outstanding white Puligny-Montrachet, but their rare red wines are excellent as well. This red Beaune comes from a vineyard that they solely own. The 2015 Clos du Dessus des Marconnets combines ripe berry fruit with a quarry full of crushed rocks and foresty aromas. It may be on the rustic side, but it is perfect for a long-braised beef stew with mushrooms. The 2015 Bourgogne Blanc comes from vines in Puligny near the border with Meursault. In this vintage you get a real treat, an excellent white Burgundy at a great price.

All-Loire Cabernet Franc
2014 Chinon 'Les Grézeaux' (Domaine Bernard Baudry)
Regular Price $27.99 – Sale Price $21.99 NET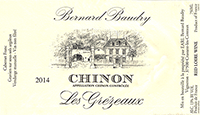 We tasted this wine with Mathieu Baudry back in February 2015 and it has haunted us ever since. Les Grézeaux is not Baudry's most powerful Chinon, but it is perfectly balanced. The vineyard is a mix of gravel and granite with vines between 50 and 60 years old, giving the wine some forward fruit plus ample tannic depth. And with Cabernet Franc there is the wonderful aroma of spicy berries and bloody game. A great vintage for this wine.

All-American Cabernet Sauvignon
2013 Knights Valley Cabernet Sauvignon (Arrowood)
Regular Price $34.99– Sale Price $27.99 NET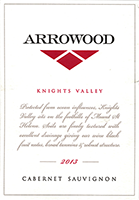 The 2013 vintage in Northern California delivered in a very big way. Cabernet Sauvignon especially produced a harmony of intense fruit, savory tannins, and gorgeous structure. Arrowood's 2013 from Knights Valley in Sonoma is a beautifully balanced, full-bodied Cabernet with wave upon wave of dark fruit and ample oak. Have this with a nicely marbled ribeye.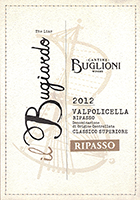 Buglioni Bugiardo
2012 Valpolicella Ripasso 'Il Bugiardo' (Cantine Buglioni)
Regular Price $24.99– Sale Price $19.99 NET
Il Bugiardo means 'the liar,' by which we imagine Cantine Buglioni means to imply that it can fool tasters into thinking this wine is an Amarone. It is in truth a fantastic Ripasso, with a paradoxical dried fruit aroma and a dry, nicely structured finish.
Godello
2015 Valdeorras 'Louro' (Rafael Palacios)
Sale Price $19.99 – $203.90 case of twelve


Grüner Terraces
2015 Grüner Veltliner Federspiel 'Terrassen' (Domäne Wachau)
Sale Price $14.99 – $152.90 case of twelve


Champagne of Choice
Brut Réserve Champagne (Jean Vesselle)
Sale Price $37.99 – $410.30 case of twelve
Brut 'Oeil de Perdrix' Champagne (Jean Vesselle)
Sale Price $37.99 – $410.30 case of twelve

Blaye
2014 Blaye – Côtes de Bordeaux (Château Haut-Vrillant)
Sale Price $9.99 – $101.90 case of twelve


The Prosecco Effect
Prosecco (Valdo)
Sale Price $8.99 – $97.09 case of twelve


Alberdi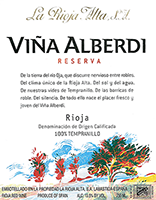 2010 Rioja Reserva 'Viña Alberdi' (La Rioja Alta)
Sale Price $19.99 – $203.90 case of twelve


Dr. Heyden's Dry Style
2015 Oppenheimer Riesling Kabinett (Dr. Heyden)
Sale Price $9.99 – $101.90 case of twelve

Saint-Emilion
2012 Saint-Emilion Grand Cru (Chateau Piney)
Sale Price $21.99 – $224.30 case of twelve


Going Back in Time with Vintage Madeira from Blandy's

1996 Malmsey 'Colheita'
Sale Price $44.99 NET per 500ml

1988 Malmsey
Sale Price $249.99 NET per 750ml

1979 Verdelho
Sale Price $179.99 NET per 750ml

1977 Terrantez
Sale Price $199.99 NET per 750ml

1975 Sercial
Sale Price $179.99 NET per 750ml

1966 Bual
Sale Price $249.99 NET per 750ml

Sale Price $1000.00 NET for a case of six
(one bottle of each)
Specialty Foods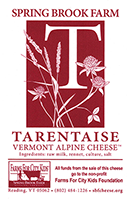 Tarentaise $21.99 per lb.
(Regular price $23.99)


Winnimere $22.99 per piece 
(Regular price $23.99)


Fromager d'Affinois With Truffles
$17.99 per lb.  (Regular price $19.99)


Point Reyes Original Blue $16.99 per lb.
(Regular price $18.99)

Wines of the Month — December 10, 2016 through January 14, 2017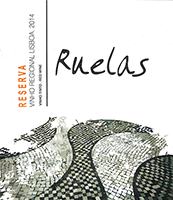 2014 Vinho Regional Lisboa 'Ruelas' (Quinta do Gradil)
Sale Price $7.99 – $86.29 case of twelve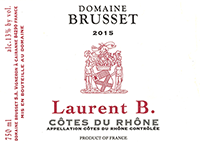 2015 Côtes du Rhône 'Laurent B.' (Domaine Brusset)
Sale Price $9.99 – $107.89 case of twelve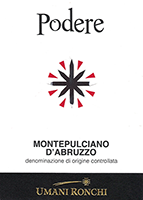 2015 Montepulciano d'Abruzzo 'Podere' (Umani Ronchi)
Sale Price $8.99 – $97.09 case of twelve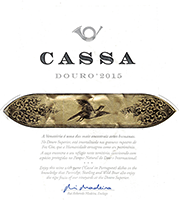 2015 Douro Branco (Cassa)
Sale Price $7.99 – $86.29 case of twelve