Newsletter
October 15, 2016 – November 13, 2016
Autumn Reds
Keepin' on with Carignan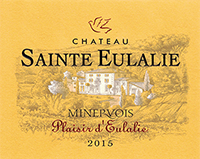 2015 Minervois 'Plaisir d'Eulalie' (Chateau Sainte Eulalie)
Sale Price $12.99 – $132.30 case of twelve
While the Plaisir d'Eulalie Minervois is a mixture of Grenache (45%), Carignan (40%), and Syrah, we believe it is the Carignan that gives the wine character. Carignan came to prominence in Languedoc due to its high yields, but not until the vines reach maturity is Carignan recognized as a quality wine grape. Old vines like those at Chateau Sainte Eulalie prove Carignan's worth by adding gorgeous berry fruit to considerable ripe tannins and proper acidity. The 2015 is rich and round, spicy and long. Have this with a lamb curry and spicy carrots.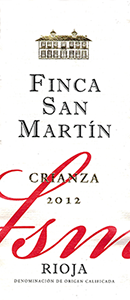 Earthy Rioja
2012 Rioja Crianza (Finca San Martin)
Sale Price $14.99 – $152.90 case of twelve
Finca San Martin's Rioja Crianza does not conform to the usual Rioja playbook. Despite being 100% Tempranillo and aged for 16 months in oak, it is neither fruity nor oaky. Instead it has an earthy dryness and gripping tannins that expand as the wine breathes. This dry Tempranillo is suited for a paprika- and garlic-laced pork stew.

Bourgueil
2015 Bourgueil 'Cuvée Domaine' (Domaine Guion)
Sale Price $15.99 – $163.10 case of twelve

Although delicious in any season, there's something about Cabernet Franc from the Loire Valley that combines perfectly with the leafy aromas and savory, earthy flavors of autumn. Indeed, the Cuvée Domaine has the smell of freshly fallen leaves, along with crushed pepper. This is a warm and supple Bourgueil tasting of ripe raspberries, black cherries, dark chocolate, and a hint of licorice. Only wild ambient yeasts are used for this certified organic wine, leading to the fragrance and flavors specific to the region. No additives such as sulfites are used, except for an extremely low dose of sulphur at bottling so that the wine can survive its transatlantic journey. This is as transparent as winemaking gets, creating a wine that can only come from Bourgueil. Particularly delicious with a seared duck breast or pork rillettes.
More than Aruma
2015 Malbec (Aruma)
Sale Price $12.99 – $132.50 case of twelve

We are not claiming that this wine equals the pricier efforts of the Lafite Rothschild and Catena clans that collaborate to make Aruma, but this is exceptional value. The 2015 vintage in Mendoza started out rainy and cold but ended dry and adequately warm, so the high-elevation Malbec grapes were harvested with an excellent balance of sugar and acidity. This wine's dark blackberry fruit is bright and refreshingly balanced by nuanced tannins and a crisp, lively finish.

The Coop
2015 Lagrein (Colterenzio)
Sale Price $14.99 – $152.90 case of twelve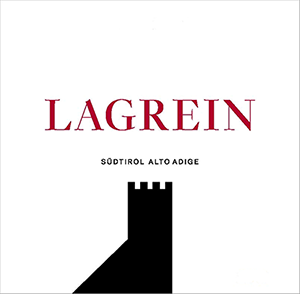 Cooperative wineries make some of Alto Adige's finest wines. Interestingly, in a region more often associated with white wines, it is the red wines of Colterenzio that we favor. Earlier this year we featured their Kalterer See and Pinot Nero. This month we have their 2015 Lagrein, an intensely berry-scented red with low tannins and a long, mellow finisha.

Pelaverga, A Rare Treat
2015 Pelaverga Verduno (Fratelli Alessandria)
Sale Price $17.99 – $183.50 case of twelve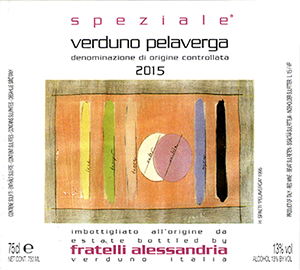 In the 1970s Pelaverga was nearly extinct when a few dedicated growers spearheaded by two branches of the Alessandria family began a revival. The grape is interestingly described by one grower as "having no deep color, no deep structure, not too much tannins" and that "it seems lighter than it is," which appears to be no praise at all. But he goes on to say that "at a young age you have a complex aroma." We agree, and adore the herbal, strawberry, and rose petal aromas and the wine's lovely transparency of color and beguiling palate presence. This member of the Alessandria family concludes by saying that with mushrooms "this is something special." Not bad at all with salmon either.
Sant ( ) rini
2015 Santorini 'Assyrtiko' (Santo Winery)
Sale Price $17.99 – $183.50 case of twelve


Riesling Spätlese
2015 Oppenheimer Sackträger Riesling Spätlese (Dr. Heyden)
Sale Price $11.99 – $122.30 case of twelve


Mendocino Organic
2015 Sauvignon Blanc (Paul Dolan)
Sale Price $14.99 – $152.90 case of twelve

Advanced String Theory
Manzanilla en Rama 'Tesoros de Sanlucar' (La Guita)
Sale Price $14.99 per 375ml – $161.90 case of twelve


Late Bottled Dow's
2011 Late Bottled Vintage Porto (Dow's)
Sale Price $19.99 – $215.90 case of twelve


Dry Vintage Willamette
2014 Willamette Valley Pinot Noir (Stafford Hill)
Sale Price $17.99 – $183.50 case of twelve

San Boldo Prosecco
Valdobbiadene Prosecco Superiore 'San Boldo' (Marsuret)
Sale Price $14.99 – $161.90 of twelve


Napa Cab
2012 Napa Valley Cabernet Sauvignon 'Twenty Bench'
(Nine North)
Sale Price $17.99 – $183.50 case of twelve


Rueda Verdejo
2015 Rueda (Nisia)
Sale Price $16.99 – $173.30 case of twelve

Specialty Foods

Bluebird $28.99 per lb.
(Regular price $32.99)


Cabot Clothbound Cheddar $19.99 per lb.
(Regular price $22.99)


Middlebury Blue $15.99 per lb.
(Regular price $17.99)


Beemster Vlaskaas $12.99 per lb.
(Regular price $16.99)

Wines of the Month — October 15, 2016 through November 13, 2016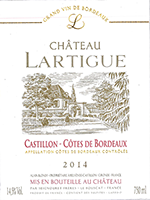 2014 Castillon-Côtes de Bordeaux (Château Lartigue)
Sale Price $7.99 – $86.29 case of twelve


2014 Jumilla 'Organic' (Honoro Vera)
Sale Price $7.99 – $86.29 case of twelve

2015 Bierzo Blanco 'Armas de Guerra' (Vinos Guerra)
Sale Price $9.99 – $107.89 case of twelve


2015 Cabernet Sauvignon (Tilia)
Sale Price $8.99 – $97.09 case of twelve