Newsletter
February 15, 2016 – March 14, 2016
Grenache Happy
De Nimes
2013 Costières de Nimes 'Les Cimels' (Château d'Or et de Gueules)
Sale Price $13.99 – $142.70 case of twelve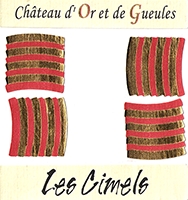 In the case of Les Cimels we have Grenache used to lend seasoning and depth to an earthy, spicy wine that is mostly Syrah. This producer in Nimes uses some fresh Carignan to give a jolt of fruit, along with the deep, dark Grenache to make an aromatic and hearty mix that will be an excellent match with a long-braised lamb shank with couscous.

Caladoc
2013 Vin de Pays de Vaucluse 'La Brusquembille' (Domaine Pique-Basse)
Sale Price $14.99 – $152.90 case of twelve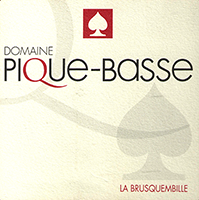 While no Grenache is found in this biodynamic blend of Syrah, Merlot, and Caladoc this wine from Domaine Pique-Basse is included thanks to the Caladoc, a recent variety created from the crossing of Grenache and Malbec. One can easily detect the Grenache lineage of this full-bodied blend in its ripe aromatics and deep color. With Syrah adding savory, smoky, and spicy elements, this is perfect for a skirt steak with tapenade.

Cairanne
2012 Côtes du Rhône Villages Cairanne (Domaine Roche)
Sale Price $17.99 – $183.50 case of twelve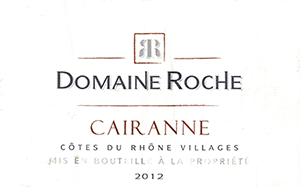 Cairanne will no longer be just a Côtes du Rhône Villages. As of the 2014 vintage it will be a stand-alone appellation like Vacqueyras and Gigondas. And with this promotion prices will rise. The 2012 from Domaine Roche (70% Grenache and 30% Syrah) is a pleasingly peppery, food-friendly red that is ready to pair with a spicy pork loin and long-simmered gigante beans.
Vacqueyras
2011 Vacqueyras 'Les 2 Monardes' (Domaine de la Monardière)
Sale Price $23.99 – $244.70 case of twelve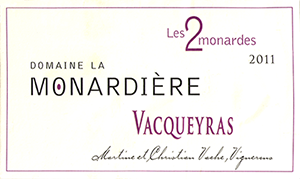 Having graduated from a Côtes du Rhône Villages
designation itself back in 1990, Vacqueyras can welcome Cairanne into the club. 'Les 2 Monardes,' also composed of 70% Grenache and 30% Syrah, from vines that average 40 years of age, is wonderfully delicate for a Vacqueyras. Earthy and spicy, with violets, olives, and berries in the nose, this is a very pretty wine that will complement lamb cutlets (no surprise here) or even a seared duck breast.

Priorat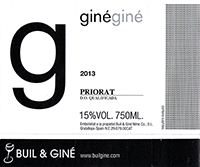 2013 Priorat 'G' (Buil & Giné)
Sale Price $19.99 – $203.90 case of twelve
We have now crossed over into Spain where Grenache is called Garnacha, and is more widely planted than in France. Buil & Giné's entry-level Priorat is a super-serious blend of Cariñena and Garnacha grown on slate soils. Full and rich, with fresh cherry and raspberry fruit in stately procession towards a dry mineral finish.

Who's Your Daddy?
2013 Châteauneuf-du-Pape 'Réserve' (Roger Sabon)
Sale Price $37.99 – $387.50 case of twelve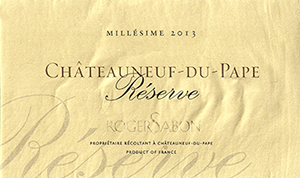 The most generous and complex of the Grenache growing areas is Châteauneuf-du-Pape. The 2013 Réserve from Roger Sabon uses some Syrah, Mourvèdre, and Cinsault, but the base is the powerfully rich Grenache grown in the red clay and stony soils of Châteauneuf-du-Pape. This is a packed, powerful, yet smooth wine that will be a fine match with a rack of lamb and a gratin.
Three Profound Austrians
2014 Roter Veltliner 'Fels am Wagram'
(Wimmer Czerny)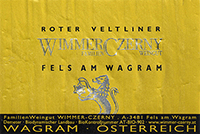 Sale Price $15.99 – $163.10 case of twelve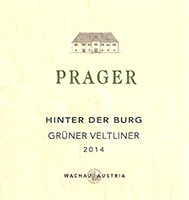 2014 Hinter der Burg Grüner Veltliner Federspiel (Prager)
Sale Price $29.99 – $305.90 of twelve


2013 Wösendorfer Kollmütz Weissburgunder 'Smaragd' (Rudi Pichler)
Sale Price $49.99 – $509.90 of twelve

Sale Dates
The First Quarterly Sale of the Year begins
Friday February 26th and runs through
Sunday March 6th.

Specialty Foods
Bijou $8.99 per lb.
(Regular price $9.99)


Caña de Oveja $13.99 per lb.
(Regular price $16.99)


L'Amuse Gouda $22.99 per lb.
(Regular price $25.99)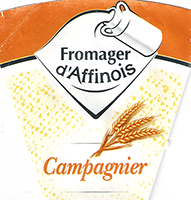 Fromager D'Affinois
Campagnier $12.99 per lb.
(Regular price $15.99)

Wines of the Month — February 15, 2016 through March 14, 2016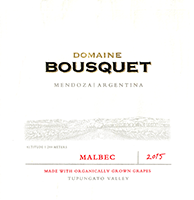 2015 Tupungato Malbec (Domaine Bousquet)
Sale Price $8.99 – $97.09 case of twelve


2014 Carmenère Reserva (Montgras)
Sale Price $8.99 – $97.09 case of twelve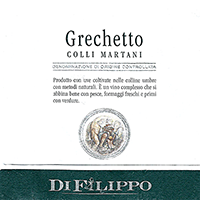 2014 Grechetto (Di Filippo)
Sale Price $9.99 – $107.89 case of twelve



2013 Alentejano Reserva (Terra Grande)
Sale Price $7.99 – $86.29 case of twelve