Newsletter
December 7, 2015 – January 14, 2016
Some of the Best European Wines We Have Tasted This or any Other Year
(At Significantly Reduced Prices)
Bandol
2010 Bandol (Château de Pibarnon)
Regular Price $49.99 – Sale Price $39.99 NET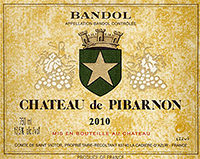 Bandol is the great red wine of Provence. In the seaside village of Bandol the Mourvèdre grape thrives, producing deep, scented wines. The 2010 from Pibarnon features hearty blackberry fruit, gorgeous ripe tannins, and a spicy, foresty finish.

Cru Barbaresco
2011 Barbaresco 'Ovello' (Cantina del Pino)
Regular Price $49.99 – Sale Price $39.99 NET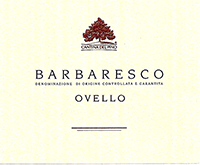 Renato Vacca's Barbarescos are sculpted masterpieces. The Ovello vineyard is the apex of his production, and the 2011 will age gracefully into an ethereal beauty with its underlying juiciness and long, lean finish.

Châteauneuf-du-Pape
2013 Châteauneuf-du-Pape (Clos du Mont Olivet)
Regular Price $35.99– Sale Price $27.99 NET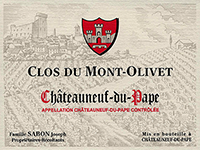 When it comes to affordable, ageable, traditional Châteauneuf-du-Pape, Clos du Mont Olivet always delivers. The 2013 is a more approachable vintage, with jammy raspberry flavor, but it will age and improve for another ten years.

Pouilly-Fuissé
2013 Pouilly Fuissé 'Vieilles Vignes' (Domaine Guerrin)
Regular Price $29.99 – Sale Price $23.99 NET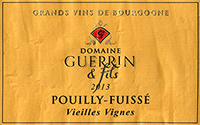 Now that the Montrachets and the Meursaults have priced themselves into the ionosphere, Pouilly-Fuissé has become an affordable white Burgundy again. Domaine Guerrin's 2013 from old vines is a full-bodied, rich wine with a long, flinty finish.

Wachau Grüner
2014 Grüner Veltliner Federspiel 'Hinter der Burg' (Prager)
Regular Price $37.99 – Sale Price $29.99 NET
We have a passion for the wines of Austria's Wachau region. The 2014 Hinter der Burg vineyard Grüner Veltliner from Prager is like the collision of two rocks, with its intensely mineral character fused onto the body of a rich, dry white. Have this special wine with lobster or crab.
Classed Growth Médoc
2012 Cru Classé Médoc (Château Cantemerle)
Regular Price $43.99– Sale Price $34.99 NET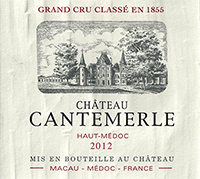 Château Cantemerle, a fifth growth Medoc, has been quietly making great wines the last few vintages and the prices have been reasonable given the long history of the estate. The 2012 is a charmer, with sweetly floral aromas, a lovely, earthy, dry palate, and an elegant, long finish.

Vin Jaune
2008 Arbois Vin Jaune (Jacques Puffeney)
Regular Price $89.99 – Sale Price $69.99 NET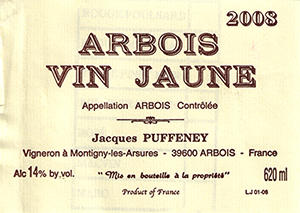 Arbois Vin Jaune from the Jura is a fascinating dry white wine. It is made entirely with the Savagnin grape variety, aged for 6 and a half years in barrels under a layer of natural yeast, and bottled in its own 620 ml bottle called a Clavelin. The result is a steely, crisp wine with an intense precision of flavors like walnuts and mushrooms. It is a magic combination with the Comté cheese of the region and is also amazing with chicken and mushrooms if you use a bit of the wine in the sauce. Jacques Puffeney is one of the best producers in the Jura and now that he has announced his retirement and sold his vineyards his wines be will even more cherished. This 2008 amazes.

Amarone
2010 Amarone Classico 'Ravazzol' (Ca' la Bionda)
Regular Price $49.99 – Sale Price $39.99 NET

Ca' la Bionda excels in making a drier-styled Amarone. This wine comes from the Ravazzol vineyard, a limestone slope with vines that average an amazing 50 to 70 years of age. After harvest the grapes are dried until late January, during which time they lose 40 percent of their weight in water and yield a rich, concentrated must. After a long, slow fermentation the wine is aged in 3000 liter barrels for 36 months. The 2010 is a powerful, tannic wine, but paradoxically light and elegant all the same. Its gorgeous color and panoramic nose of violets and dried fruits make this labor-intensive wine a particularly impressive feat.
Dow's LBV
2009 Late Bottled Vintage Porto (Dow's)
Sale Price $19.99 – $215.90 case of twelve


Rhône Réserve
2012 Côtes du Rhône 'Réserve' (Domaine de la Janasse)
Sale Price $14.99 – $152.90 of twelve


A Trappist Holiday Treat
Trappist Holiday Ale (Spencer)
Sale Price $9.99 per 750ml – $53.95 of twelve

Four Bubblies


Prosecco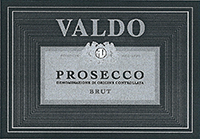 Prosecco Brut (Valdo)
Sale Price $8.99 – $97.09 case of twelve


Sparkling
Anderson Valley Brut (Roederer Estate)
Sale Price $19.99 – $215.89 case of twelve


Cava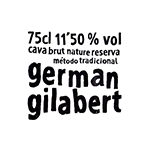 Cava Brut Nature Reserva (German Gilabert) Sale Price $13.99 – $151.09 case of twelve


Champagne
Champagne Brut (Duval-Leroy)
Sale Price $34.99 – $377.89 case of twelve

Wines of the Month — December 7, 2015 through January 14, 2016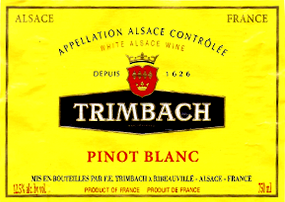 2013 Pinot Blanc (Trimbach)
Sale Price $9.99 – $107.89 case of twelve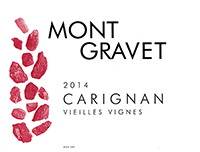 2014 Pays d'Hérault Carignan (Mont Gravet)
Sale Price $7.99 – $86.29 case of twelve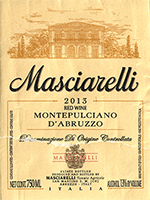 2013 Montepulciano d'Abruzzo (Masciarelli)
Sale Price $7.99 – $86.29 case of twelve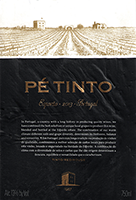 2014 Pé Tinto (Esporão)
Sale Price $4.99 – $53.89 case of twelve