Newsletter
January 15, 2016 – February 14, 2016
French Reds
Haut Médoc
2012 Haut Médoc (Château du Hâ)
Sale Price $12.99 – $132.50 case of twelve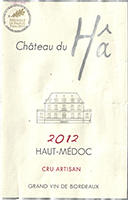 The Moreau family of Château du Hâ call their estate a Cru Artisan. With just 4 hectares this is an apt description. The property is located to the west of Pauillac and the vineyard is planted with Merlot (60%) and Cabernet Sauvignon (40%). The 2012 is a graceful Haut-Médoc with a savory, earthy dryness throughout. This will make a great match with a gratin of celery root and gruyère.

Cahors
2013 Cahors (Clos La Coutale)
Sale Price $14.99 – $152.90 case of twelve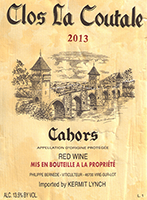 Cahors is the original Malbec. On the limestone hillsides of the Lot River the Côt (the local name for Malbec) gives deep, dark wines with plush tannins and black cherry fruit. Clos la Coutale has long been a consistent value. They blend in some Merlot (20%) for a ripe, round mouth feel, but it is the Malbec that delivers the intense fruit and tannin. Have this with a mixed meat and white bean cassoulet. And then a ripe, stinky bleu d'auvergne.

Bourgueil
2012 Bourgueil 'Cuvée Prestige' (Lamé Delisle Boucard)
Sale Price $11.99 – $122.30 case of twelve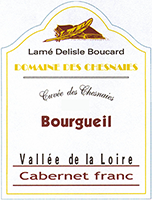 If you visit the Lamé Delisle Boucard cellar they can probably open a bottle of their Bourgueil from your birth year. But this should not stop you from opening their 2012 Cuvée Prestige. They have been a consistent, high quality producer for decades and their wine is more than reasonably priced. As usual this is Cabernet Franc that straddles the line between Bordeaux and Burgundy. It's got structure like a Bordeaux and perfume like a Burgundy. The 2012 is a balanced, not-too-heavy red that will be a perfect match for seared salmon with lentils followed by a tangy chèvre.
Morgon
2013 Morgon 'Côte de Py' (Jean-Marc Burgaud)
Sale Price $17.99 – $183.50 case of twelve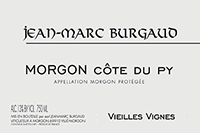 The reputation of Beaujolais has been enhanced by a group of
vignerons centered around the Cru of Morgon. Yes, there are great vignerons in Fleurie and Julienas, but with names like Lapierre, Foillard, Des Vignes, Bouland, and Burgaud, you'll never lack for an excellent Cru Morgon. Of these, the best values and some of the best wines come from Jean-Marc Burgaud. The 2013 Côte de Py is stellar Gamay with refined tannins, crisp minerality, and charming berry fruit. This is the kind of wine to serve with roast chicken and mashed potatoes along with peppery greens, followed by a ripe, runny Saint-Marcellin.

Vigneron de l'Année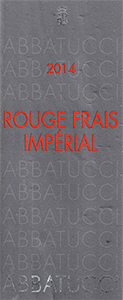 2014 Rouge Frais Impérial (Domaine Comte Abbatucci)
Sale Price $24.99 – $254.90 case of twelve
For 2015 the wine magazine La Revue du Vin de France acclaimed Jean-Charles Abbatucci as Vigneron de l'Année. This is quite a feather in the cap for a winery on the island of Corsica. The Domaine has resurrected near-extinct grape varieties and created innovative blends from its biodynamic vineyards. The 2014 Rouge Frais Impérial is made from the Sciaccarellu grape variety and is a deliciously fragrant, herbal, and floral, light red that is a superb match with a spicy tomato-based fish stew.

Bourgogne
2010 Bourgogne Épineuil (Domaine Savary)
Sale Price $17.99 – $183.50 case of twelve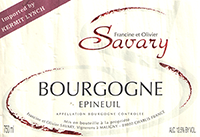 Domaine Savary makes a living producing Chablis, but also owns a .80-hectare plot of Pinot Noir. This red has a subtle raspberry fruit aroma that is enlivened by a wave of crushed sea shell flavor. We think that this intriguing red is better suited for fish than fowl.
Brachetto
2014 Piemonte Brachetto (Borgo Maragliano)
Sale Price $12.99 – $132.50 case of twelve


Old Gold
2010 Rioja Reserva (Viña Real)
Sale Price $29.99 – $305.90 of twelve


Gavi Riserva
2013 Gavi Riserva (La Raia)
Sale Price $19.99 – $203.90 of twelve

Specialty Foods
Alpha Tolman $18.99 per lb.
(Regular price $21.99)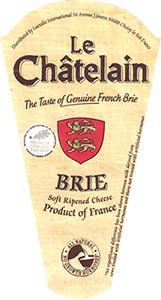 Le Châtelain Brie $10.99 per lb.
(Regular price $13.99)


Gorgonzola Piccante $11.99 per lb.
(Regular price $13.99)


Wine Cask Discount Policy
Wines of the Month — January 15, 2016 through February 14, 2016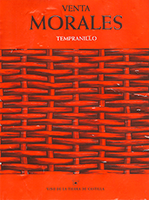 2015 Tempranillo (Venta Morales)
Sale Price $6.99 – $75.49 case of twelve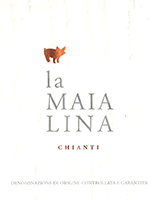 2014 Chianti (La Maialina)
Sale Price $7.99 – $86.29 case of twelve

2014 Ventoux 'Les Boudalles' (Domaine Brusset)
Sale Price $8.99 – $97.09 case of twelve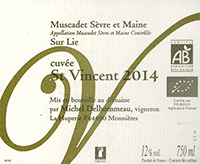 2014 Muscadet Sèvre et Maine 'St. Vincent' (Delhommeau)
Sale Price $9.99 – $107.89 case of twelve