Newsletter
March 15, 2016 – April 14, 2016
2014 Beaujolais and 2015 Rosé
Simply Gamay-zing
2014 Beaujolais Villages 'Les Vignes de Thulon' (Jean-Marc Burgaud
Sale Price $11.99 -- $122.30 case of twelve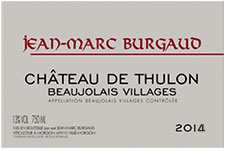 Jean-Marc Burgaud's Beaujolais Villages is always a super value, but the 2014 takes things to a new and juicier level. Pure aromas of strawberries and raspberries along with fresh herbs lead to a crisp, ripe palate of fruit flavor. Serve lightly chilled with a roast chicken and a potato and gruyere gratin for absolute delight.

Blanc de Beaujolais
2014 Beaujolais Blanc (Terres Dorées/Jean-Paul Brun)
Sale Price $14.99 -- $152.90 case of twelve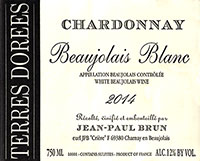 Jean-Paul Brun has long made a lovely Beaujolais Blanc and he credits this to the rare limestone soil in his Bas-Beaujolais region. Chardonnay and limestone are a magic combination up and down Burgundy, and the tariff can be steep, so at this price Jean-Paul produces a terrific bargain. The ripe apple fruit, scents of hay, and the ever-present earthiness are seamless and dry.

Provence
2015 Côtes de Provence Rose (Domaine Houchart)
Sale Price $11.99 -- $122.30 case of twelve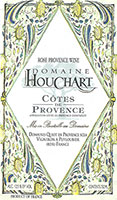 Without Provence the rosé revolution would never have occurred. There was a time when uppity food writers would rave about the wines when consumed sur place and then conclude that they would not 'travel well.' Well, they do travel, and superbly, because producers like Houchart do everything possible to bring fresh, lively wine to many different markets. This 2015 is another excellent Houchart, with peachy fruit and a delightfully dry finish.

Ros de Pacs
2015 Penedès 'Ros de Pacs' (Parés Baltà)
Sale Price $9.99 – $101.90 case of twelve
When temperatures fell to below zero on Valentine's Day we thought that the wine of romance would be a hearty red, but rosé was still very much in demand. So much so that we now gladly consider it a year-round wine. In Catalan Spain rosé is ros and the sisters-in-law winemakers Marta and Maria Elena make a deeply colored, spicy dry ros from organic Garnatxa, Syrah. and Cabernet Sauvignon. A great bargain and wonderful with a spicy fish and rice dish.

Côte-de Brouilly
2014 Côte-de Brouilly (Domaine de la Voute des Crozes/Nicole Chanrion)
Sale Price $19.99 – $201.30 case of twelve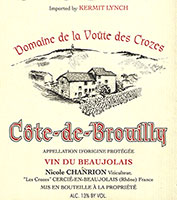 Let us first state that the Cru Beaujolais wines from Brouilly and those from the much smaller Côte de Brouilly are two very different wines. Brouilly produces pleasantly aromatic wines with easygoing charm. The Côte de Brouilly vines are on the hill of Mont Brouilly and produce deeper, darker wines with better concentration and real structure. The 2014 from Nicole Chanrion is as fine an example of wine made from Gamay as you will find. It is not obvious in any way, but delivers a complete picture of the grape, the vineyard, and the vintage with its balance of ripe fruit, earthy flavor, and brightly tannic finish. This is a great wine for salmon.

Moulin à Vent
2014 Moulin à Vent (Domaine Diochon)
Sale Price $19.99 – $201.30 case of twelve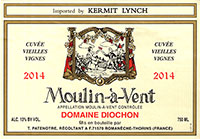 The Côte de Brouilly is a tough act to follow, but Domaine Diochon's Moulin à Vent has a case to state. With its raw beef aroma and strong but ripe tannins, this 2014 Cru shows a more powerful side of the Gamay grape, while still revealing its charm after some aeration. Have this with a seared skirt steak.
Dolcetto
2014 Dolcetto d'Alba (Vajra)
Sale Price $15.99 – $163.10 case of twelve


Red Cap Pinot Noir
2014 Willamette Valley Pinot Noir (Montinore Estate)
Sale Price $17.99 – $183.50 case of twelve


Mont Damnés
2014 Sancerre 'Les Monts Damnés' (Thomas-Labaille)
Sale Price $21.99 – $224.30 case of twelve

Specialty Foods
Landaff $16.99 per lb.
(Regular price $19.99)


Cashel Blue $14.99 per lb.
(Regular price $16.99)


Douceur du Jura $21.99 per lb.
(Regular price $23.99)
.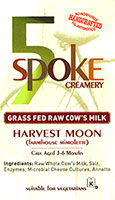 Harvest Moon $18.99 per lb.
(Regular price $21.99)

Wines of the Month — March 15, 2016 through April 14, 2016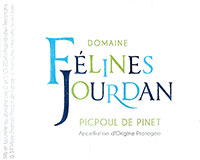 2014 Picpoul de Pinet (Félines-Jourdan)
Sale Price $8.99 – $97.09 case of twelve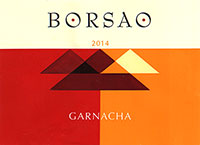 2014 Campo de Borja 'Garnacha' (Borsao)
Sale Price $7.99 – $86.29 case of twelve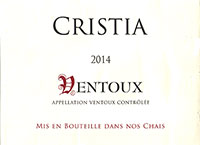 2014 Ventoux (Cristia)
Sale Price $8.99 – $97.09 case of twelve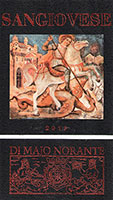 2013 Sangiovese (Di Majo Norante)
Sale Price $9.99 – $107.89 case of twelve