Newsletter
September 15, 2015 – October 14, 2015
Late Summer Whites
Cooler and Higher
2013 Torrontes (San Huberto)
Sale Price $7.99 – $81.50 case of twelve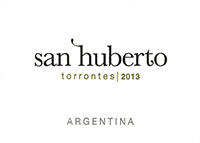 Cooler and higher vineyards are the key to making balanced Torrontes in Argentina. San Huberto's 2013 is a fresh, flavorful version that has the signature floral and apricot aromatic qualities of Torrontes, along with a rich, creamy middle, and a clean finish.

Macedonian Revival
2013 Rkaciteli (Tikveš)
Sale Price $11.99 – $122.30 case of twelve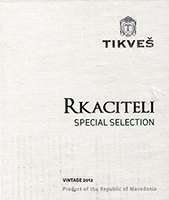 The Tikveš winery in Macedonia was founded in 1885 and has miraculously survived through every Balkan altercation. Today it's a modern operation that makes spicy, interesting wines from grapes that deserve to be better known. The 2013 Rkaciteli is a rich, dry white with a spicy and herbal bouquet, a mouth filling richness, and a deep, long finish. This is a fascinating, great value white.

Chardonnay Italian Style
2014 Chardonnay 'Crevoglio' (Borgo Maragliano)
Sale Price $10.99 – $112.10 case of twelve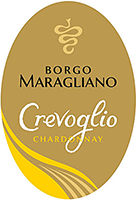 Italian Chardonnay? Si, certo! While Chardonnay is not the first variety that comes to mind when considering white Italian wines, there are wonderful and often overlooked expressions of the grape from all over Italy. This one, the Crevoglio, is born and raised on the high hillsides of the small village of Loazzolo in the Piedmont. There the marl and calcareous soils that Chardonnay so loves combine with the Marin, the drying wind that blows in from the Ligurian sea, to create the perfect microclimate for Chardonnay. Like any high-altitude Chardonnay, this one is clean and crisp. Flower blossoms and mandarin peel fill the nose, while in the mouth ripe pears and white peaches abound. If you're looking for a well-priced, fresh Chardonnay with low alcohol (12.5%), look no farther.
Muscadet
2014 Muscadet Sèvre et Maine (Domaine de la Louvetrie)
Sale Price $11.99 – $122.30 case of twelve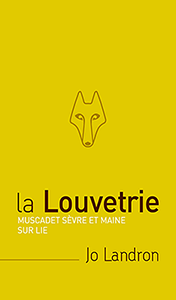 Muscadet is our best-selling French white. Price does have something to do with it, but so does the talent and perseverance of producers like the mustachioed ambassador of Melon de Bourgogne, Jo Landron. We have carried a variety of his Muscadets, and this month we have his flagship estate Muscadet. This is an extremely versatile, minerally, dry white that is perfect for lighter meals involving fish and chicken. 2014 is turning out to be a great all-around vintage in the Loire and we are running with it.

Prestige White Rhone
2014 Côtes du Rhône Blanc 'Prestige' (Roger Perrin)
Sale Price $11.99 – $122.30 case of twelve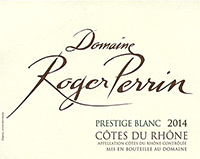 A white Côtes du Rhône is rarely a single-variety wine. For some reason Rhône producers are grape hoarders. Roger Perrin's Prestige Blanc has five different grapes. The majority of the blend is Grenache Blanc and Clairette, followed by Marsanne, Rousanne, and Viognier. The 2014 is a beautifully woven mix of these grapes. Some have rich body, some have crisp acidity, and some contribute aromatic complexity. The end result is a masterful composition, a full-flavored, spicy white that will match well with strong fish dishes and cheesy gratins.

Direct Riesling
2013 Riesling (Dr. Fischer)
Sale Price $11.99 – $122.30 case of twelve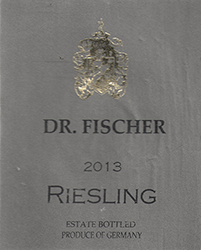 We usually carry Dr. Fischer's amazingly consistent wines from Ockfener Bockstein. This year they released for the first time a wine simply labeled Riesling – and what a great value it is. We place this in the off-dry category of Riesling, with its crisp, lively, fruity aroma and fine medium body. In the finish this wine states emphatically: I am Riesling.

Wines of the Month — September 15, 2015 through October 14, 2015
2014 Vin de France Blanc 'Sans Terroir' (Verget)
Sale Price $7.99 – $86.29 case of twelve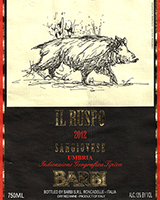 2012 Sangiovese 'Il Ruspo' (Barbi)
Sale Price $9.99 – $107.89 case of twelve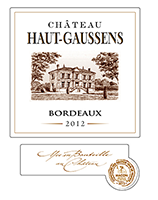 2012 Bordeaux Rouge (Château Haut Gaussens)
Sale Price $7.99 – $86.29 case of twelve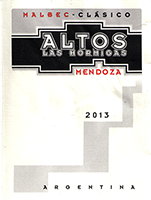 2013 Malbec Clásico (Altos las Hormigas)
Sale Price $9.99 – $107.89 case of twelve