Newsletter
April 15, 2015 – May 14, 2015
The Hot Pink Stuff
Borsao
2014 Campo de Borja Rosé (Borsao)
Sale Price $8.99 – $91.70 case of twelve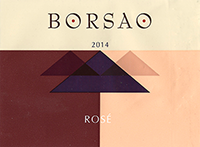 Wines from Borsao are always full of flavor and this carries over to their Rosé. This pure Garnacha wine is packed with bright strawberry fruit and a minerally dry finish. Perfect for Paella.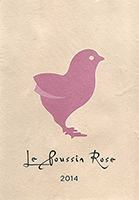 Poussin
2014 Vin de France Rosé (Le Poussin Rose)
Sale Price $9.99 – $101.90 case of twelve
This was a big hit last year, and this year's version is just as good. Rosé maestro Sacha Lichine is the man
behind a bevy of pricey pink wines, but also delivers this fabulous, delicate, dry, crisp value.

Rioja
2014 Rioja Rosé (Muga)
Sale Price $13.99 – $142.70 case of twelve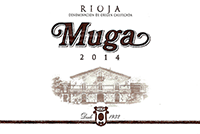 Even though this is Muga's least expensive Rioja they still produce it in their time-honored, labor-intensive way. In the 2014 vintage, the Garnacha, Viura, and Tempranillo grapes were macerated for twelve hours and then fermented for 25 days in 1000 Liter wooden vats. The wine then settled in these vats for two months prior to bottling. The result is an old school, full force dry Rosé with aromas of peach and wet stones. The palate is totally dry and calls out for food. A roast fish with a garlicky sauce springs to mind.
Chiaretto
2014 Bardolino Chiaretto 'Rodòn' (Le Fraghe)
Sale Price $13.99 – $142.70 case of twelve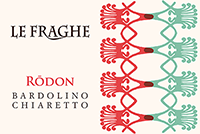 Le Fraghe's Bardolino Chiaretto is one of the most charming
Rosés. The blend of Corvina and Rondinella yields a light colored, rich flavored dry wine. It's a Rosé that smells like a rose. It also has flavors of strawberry and red currant and just enough tannins to keep the finish spicy and dry.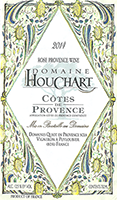 Provence
2014 Côtes de Provence Rosé (Domaine Houchart)
Sale Price $11.99 – $122.30 case of twelve
Domaine Houchart's 2014 is as fresh
and peachy as ever. This boldly flavored dry Rosé consists of Grenache, Syrah, Cinsault, Cabernet Sauvignon, and Mourvèdre. Not a shy grape in the bunch.

Rosato Lambrusco?
2014 Rosato dell'Emilia (Vigneto Saetti)
Sale Price $17.99 – $194.30 case of twelve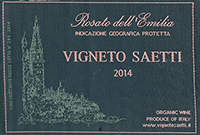 Just a few short years ago Rosé was difficult enough to sell, and Lambrusco…? Forget about it! And now we're featuring a Rosato Lambrusco. What a wonderful industry. Some of you may be familiar with Vigneto Saetti's regular Lambrusco made from organic grapes with no added sulfites and a fabric label – a wine so funky and fresh that it's little surprise that we fell for the Rosato as well. This is also dry, but with spicy, peppery flavor. Try this with a seafood antipasti and copious spring artichokes.