Newsletter
May 15, 2015 – June 14, 2015
The Whites of Spring
Versatile Vermentino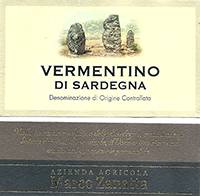 2013 Vermentino di Sardegna (Marco Zanatta)
Sale Price $9.99 – $101.90 case of twelve
This Vermentino from Sardinia opens with aromas of lavender and ripe pears and builds to a mouthfilling dry finish. Marco Zanatta's 2013 will be a lovely match with a lemony fish risotto.

Gavi Marches with Elegance
2013 Gavi (del Comune di Gavi) (Cá da Meo)
Sale Price $13.99 – $142.70 case of twelve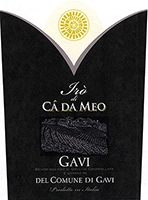 In the '60s and '70s Gavi rocketed to the top of the price list for Italian whites. Now other Italian wine regions produce equally fresh and lively whites and Gavi has settled into its niche as Piedmont's ever-reliable dry white. The Cortese grape variety is well represented here by Cá da Meo, in a wine with ample body, crisp, dry fruit, and a mineral-flecked finish.

Silex
2014 Pouilly-Fumé 'Cuvée S' (Hubert Veneau)
Sale Price $24.99 – $254.90 case of twelve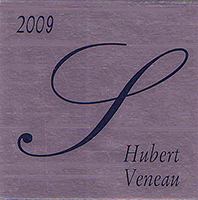 Growers in the Pouilly-Fumé
appellation still have to live in the very large shadow of the late, great Didier Dagenau, whose wines were as big as his personality, with prices to match. Hubert Veneau shares Dagenau's love of Silex, the quartz soils that make racy Loire Valley Sauvignon Blanc. His 2014 'Cuvée S' is Sauvignon Blanc grown in pure Silex. It's a geological dream of a wine, with an underground stream of minerals and ripe, round concentration. This is a top wine from the appellation without the over-the-top price.
Touraine on Track
2014 Touraine Sauvignon (Francois Chidaine)
Sale Price $12.99 – $132.50 case of twelve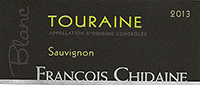 The previous three harvests for Francois Chidaine were brutal. Finally 2014 arrived and delivered a better than average harvest of sound ripe grapes, which Francois transformed into this crisp dry Sauvignon Blanc and the lovely Rosé on the next page. This is fresh and lively, with citrus and hay flavors. Have this with a sautéed sole along with a platter of asparagus.

Muscadet à la Marc
2014 Muscadet Sèvre et Maine (Domaine de la Pépière)
Sale Price $11.99 – $122.30 case of twelve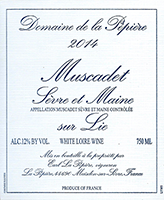 When we tasted this wine with Marc Ollivier in February he seemed very happy with the 2014 harvest. Having tasted almost every vintage Domaine de la Pépière has ever produced, we had to agree. The wine is a joyous expression of the Melon de Bourgogne grape grown in granitic soils. And did you see the price? What an amazing value. Muscadet goes with everything!

North of the Line
Cidre de Thiérache (Clos de la Fontaine Hugo)
Sale Price $9.99 – $107.90 case of twelve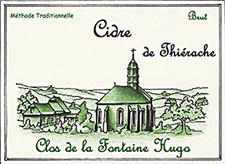 There is a line through France, to the south of which it is possible to grow grapes; north of the line is better to grow apples. Thiéarche is a village north of the city of Reims, near the Belgian border. Clos de la Fontaine Hugo makes a bracing Brut in unpasteurized cider here that is fizzy, full flavored, and food-friendly at only five percent alcohol. We love our local New England ciders, but this cidre Français is a completely delicious bargain.
Douro
2011 Douro (Quinta do Infantado)
Sale Price $15.99 – $163.10 case of twelve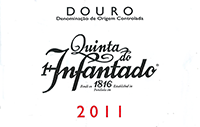 Langhe Rosso
2013 Langhe Rosso 'Cino' (Cascina Ballarin)
Sale Price $11.99 – $122.30 case of twelve

Chinon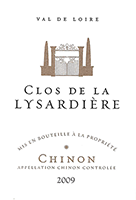 2014 Chinon (Clos de la Lysardière)
Sale Price $11.99 – $122.30 case of twelve


Saint Emilion
2010 Saint Emilion (Château Haut Lavergne)
Sale Price $17.99 – $183.50 case of twelve

Klara
Dortmund Style Lager 'Klara' (Idle Hands)
Sale Price $4.95 per 500ml –$54.99 case of twelve


Specialty Foods
Mystic Cheese Sea Change $6.99 per piece  (Regular price $7.99)


La Quercia Nduja $6.99 per piece  (Regular price $7.99)

Taleggio Reserva $12.99 per lb.
(Regular price $15.99)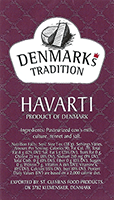 Denmark's Tradition Havarti $10.99 per lb. 
(Regular price $11.99)

Wines of the Month — May 15, 2015 through June 14, 2015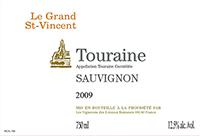 2014 Touraine Sauvignon (Le Grand St. Vincent)
Sale Price $9.99 – $107.89 case of twelve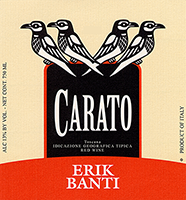 2012 Toscana Rosso 'Carato' (Erik Banti)
Sale Price $7.99 – $86.29 case of twelve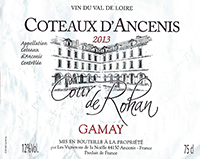 2014 Gamay Rosé (Cour de Rohan)
Sale Price $7.99 – $86.29 case of twelve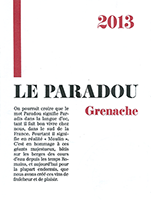 2013 Grenache (Le Paradou)
Sale Price $9.99 – $107.89 case of twelve