Newsletter
June 15, 2015 – July 14, 2015
Reds for Chillin' and Grillin'
Valpolicella Superiore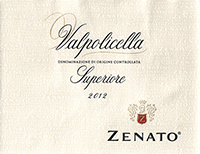 2012 Valpolicella Superiore (Zenato)
Sale Price $12.99 – $132.50 case of twelve
Zenato's 2012 Valpolicella Superiore is a velvety smooth red made predominantly with the Corvina grape fermented and aged in stainless steel vats to preserve its fresh cherry fruit. Give this a chill and serve with all manner of fish and chicken.

Longevity Island
2012 Monica di Sardegna 'Perdera' (Argiolas)
Sale Price $12.99 – $132.50 case of twelve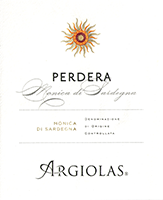 Experts say that if you want to live a very long life you should eat a diet consisting primarily of grains, fruits, and vegetables, with just a little meat. Drink a bit of wine and keep stress levels low. If you're lucky you would also live on the island of Sardinia. That fine Mediterranean diet is up to you, but we are more than happy to provide you with sunny, life-extending Sardinian wine. Argiolas' Monica from the Perdera vineyard is packed with fresh blackberry fruit and ripe tannins, with a gripping dry finish. Have this with spicy pasta dishes loaded with eggplant, tomato, garlic, and just a bit of guanciale.

Puisseguin-Saint-Emilion
2009 Puisseguin-Saint-Emilion (Château Côtes de Saint Clair)
Sale Price $14.99 – $152.90 case of twelve


Back for an encore is one of our favorite 2009 Bordeaux. This mature Merlot based Puisseguin-Saint-Emilion features earthy, mushroom-like aromas, ripe, smooth tannins, and the bare essence of plum fruit. A great wine for flash grilled lamb chops and blue veined cheeses.
Fresh Bourgueil
2014 Bourgueil 'Cuvée des Chesnaies' (Lamé Delisle Boucard)
Sale Price $10.99 – $112.10 case of twelve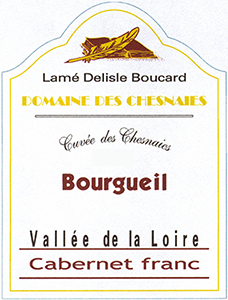 First we must point out that this Lamé Delisle Boucard Bourgueil is a different cuvée from the one we have been selling over the last couple of vintages. This 2014 'Cuvée des Chesnaies' is a fresh, fruity, well balanced light red that is perfect for a grilled salmon. This Cabernet Franc weighs in at 12.5 %, and by the full case it costs $9.35 per bottle. It's a charmer.

Barbera in Barbaresco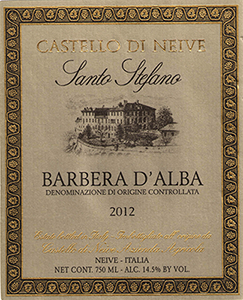 2012 Barbera d'Alba 'Santo Stefano' (Castello di Neive)
Sale Price $19.99 – $203.90 case of twelve
Castello di Neive's best wines are their Barbarescos, but this Barbera grows in their best Barbaresco vineyard. In Santo Stefano they keep a few vines of Barbera, some as old as 65 years, to make this magnificent Barbera. It is aged in barrel for nine months to add another layer of richness and tannin to the copious dark spicy fruit.

Aglianico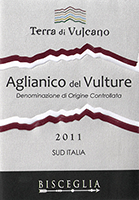 2011 Aglianico del Vulture 'Terra di Vulcano' (Bisceglia)
Sale Price $12.99 – $132.50 case of twelve
Aglianico is the great red grape of Italy's south, and the wines from Mont Vulture in Basilicata are the great bargains of Aglianico. The 2011 Terra di Vulcano from Bisceglia is a big but balanced red with spicy black fruit, licorice, and smoke. Like Zinfandel, this is a great wine for BBQ. Ribs, ribs, and more ribs.
Reuilly, Sancerre's Western Satellite


2014 Reuilly (Domaine Dyckerhoff)
Sale Price $14.99 – $152.90 case of twelve

Matrot of Meursault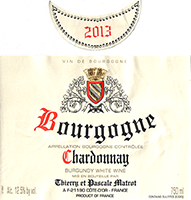 2013 Bourgogne Blanc (Thierry et Pascale Matrot)
Sale Price $17.99 – $183.50 case of twelve

Verdicchio? Who's Your Daddy?
2014 Verdicchio dei Castelli di Jesi (Conti di Buscareto)
Sale Price $11.99 – $122.30 case of twelve


Wines of the Month — June 15, 2015 through July 14, 2015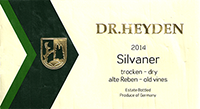 2014 Silvaner (Dr. Heyden)
Sale Price $8.99 – $97.09 case of twelve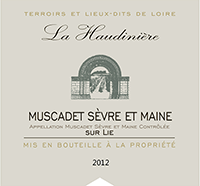 2014 Muscadet Sèvre et Maine (La Haudinière)
Sale Price $8.99 – $97.09 case of twelve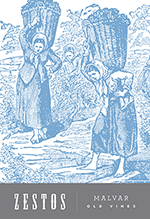 2014 Vinos de Madrid Blanco (Zestos)
Sale Price $8.99 – $97.09 case of twelve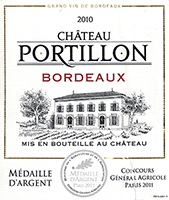 2010 Bordeaux Rouge (Château Portillon)
Sale Price $9.99 – $107.89 case of twelve