Newsletter
July 15, 2015 – August 14, 2015
La Loire
Cave Vendôme
2014 Coteaux du Vendômois Rosé 'Cocagne' (Cave de
Vendômois)
Sale Price $9.99 – $101.90 case of twelve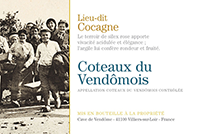 You haven't lived until you've tried Pineau d'Aunis. This ancient Loire valley red grape makes distinctive, savory, peppery rosés. Locally called Gris, these wines have striking aromatics and a spicy dry finish. The Cave Cooperative in Vendôme excels with its single vineyard 'Cocagne' bottling. The 2014 is deep, dry, and delicious.

The Granite Accord
2014 Côte Roannaise 'Eclat de Granite' (Domaine Sérol)
Sale Price $13.99 – $142.70 case of twelve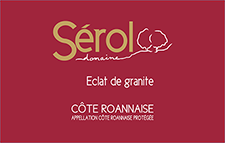 The first wine we adored from Domaine Serol was their 2012 'Old Vines' bottling. Honest folks that they are, they moved some of the old vines juice into a single vineyard bottling and now produce an equally good wine from Gamay grown in granite called 'Eclat de Granite.' In the Côte Roannaise their
Gamay is called Saint Romain and it is has adapted to the cooler climate. This 2014 is spicy and minerally, with perfect raspberry fruit. For the geographically curious the Côte Roannaise is the Loire Valley's southern outpost near the source of the river. This versatile red will pair as well with salmon and lentils as it will with steak and spuds.

Gneiss Muscadet
2014 Muscadet Sèvre et Maine 'Gneiss de Bel Abord'
(Domaine de la Fruitière)
Sale Price $11.99 – $122.30 case of twelve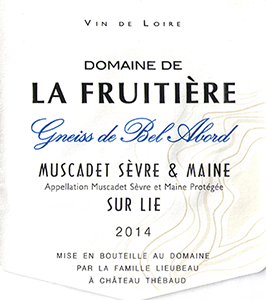 If you like Muscadet, you're lucky: you have found one of the best values in white wine. And also one of interesting diversity, as the best growers bottle their wines by soil types. Gneiss, pronounced 'nice,' is an eroded granite that gives the Melon de Bourgogne grape a crisp, lively minerality, while the 'sur lie' method of aging on the natural yeasts gives the wine body. Domaine de la Fruitière's 2014 Gneiss de Bel Abord possesses all these qualities in refreshing fashion. A terrific wine for summer seafood.
A Site to Behold
2014 Saumur-Champigny 'Les Poyeux' (Cave de Saumur)
Sale Price $13.99 – $142.70 case of twelve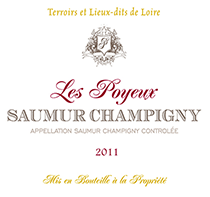 The Alliance Loire Group incorporates several Loire Valley cooperative wineries. Their wines are always affordable and are often classic examples of Loire viticulture. Their high-end project 'Terroirs et Lieux-dits de Loire' are their best wines and greatest values. These site-specific (Lieux-dits) wines are culled from the best vineyards. The 2014 Saumur-Champigny 'Les Poyeux' is a ridiculously good value of pure Cabernet Franc. This deep, earthy red is packed with berry fruit and ripe tannins, and finishes long and dry.

Touraine
2014 Touraine Sauvignon 'L'Arpent des Vaudons'
(Jean-François Mérieau)
Sale Price $13.99 – $142.70 case of twelve

Of all the Loire Valley grapes to have a worldwide impact, Sauvignon Blanc is singular. But we still adhere to the style and value of not-too-aromatic, crisp and dry Sauvignon Blanc from the Touraine. Jean-François Mérieau's 2014 is a classic, very French and very Sauvignon Blanc with its bracing dryness and quince-like fruit. Great with a salad of warmed chèvre and summer-fresh green beans.

Vouvray Sec
2014 Vouvray Sec 'Les Aumones' (Domaine Le Capitaine)
Sale Price $11.99 – $122.30 case of twelve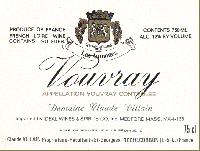 Most Vouvray sold in the U.S. is called Demi-Sec, a medium-dry style that captures the gentle fruit of Chenin Blanc, but still retains the fine chalky character of Vouvray. In the 2014 vintage we have both the Sec and Demi-Sec versions from Le Capitaine. The Sec is very dry, but retains the soft body of Vouvray and its fine mineral contents. When someone asks for a white that is not too dry nor acidic, Vouvray delivers.
Pink d'Oc
2014 Coteaux du Languedoc Rosé (Château de Flaugergues)
Sale Price $9.99 – $101.90 case of twelve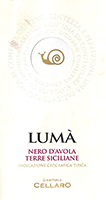 Nero Sun of Sicily
2013 Nero d'Avola 'Luma' (Cantina Cellaro)
Sale Price $9.99 – $101.90 case of twelve


Kék is Blau
2010 Kékfrankos 'Balf' (Weninger)
Sale Price $9.99 – $101.90 case of twelve


Frascati – A Roman Vineyard
2014 Frascati 'Poggio Verde' (Principe Pallavicini)
Sale Price $14.99 – $152.90 case of twelve

There's Godello In Them There Hills
2014 Valdeorras 'Louro' (Rafael Palacios)
Sale Price $19.99 – $203.90 case of twelve


Praise for Dolcetto
2013 Dolcetto d'Alba (Oddero)
Sale Price $12.99 – $132.50 of twelve


Lagrein
2014 Lagrein (Colterenzio)
Sale Price $13.99 – $142.70 case of twelve

Moscato d'Asti
2014 Moscato d'Asti 'La Caliera' (Borgo Margliano)
Sale Price $11.99 – $122.30 case of twelve


Remembering 2005
2005 Trittenheimer Apotheke Riesling Spätlese (Bollig-Lehnert)
Sale Price $16.99 – $173.30 case of twelve

2005 Barbera del Monferrato Superiore 'Perlydia' (Cantine Valpane)
Sale Price $17.99 – $183.50 case of twelve

Specialty Foods

Schnebelhorn $21.99 per piece
(Regular price $25.99)


NEW! Nola's Salsa $6.99 per 16oz container
(Regular price $7.99)


Windsor Tomme $15.99 per lb.
(Regular price $17.99)

Wines of the Month — July 15, 2015 through August 14, 2015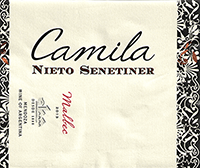 2013 Malbec 'Camila' (Nieto Senetiner)
Sale Price $8.99 – $97.09 case of twelve



2014 Terra Alta Garnatxa Blanca (Altés)
Sale Price $8.99 – $97.09 case of twelve

2014 Custoza (Gorgo)
Sale Price $8.99 – $97.09 case of twelve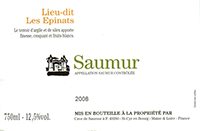 2014 Saumur Blanc 'Les Epinats' (Cave de Saumur)
Sale Price $9.99 – $107.89 case of twelve