Newsletter
October 15, 2014 – November 14, 2014
The Burgundy Grapes
Ier Cru Chalonnais
2012 Givry Ier Cru 'Champ Nalot' (Parize Père et Fils)
Sale Price $27.99 – $285.50 case of twelve

The Givry wines from Parize are not to be underestimated. Burgundy's southern growing area, the Côte Chalonnaise, succeeds with gutsy yet elegant Pinot Noirs. This 2012 from the Ier Cru Champ Nalot vineyard has a wild cherry aroma along with cracked black pepper spice, but the fine fruit is delicately woven around a structure of firm tannins.

Maconnais
2012 Saint Veran 'Les Deux Moulins' (Louis Latour)
Sale Price $17.99 – $183.50 case of twelve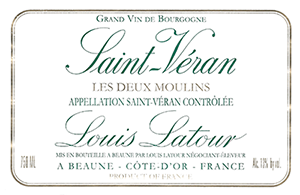 The ever-reliable Louis Latour, whose range of White Burgundies runs from basic Macon to Grand Cru Corton Charlemagne, has produced a 2012 Saint Veran that struck us as being a great value. Les Deux Moulins has a creamy, full-bodied texture which is not derived from oak but from the Chardonnay going through a complete malolactic fermentation. A rich fruity nose leads to a crisp dry finish along with a nicely weighted mid-palate. Have this with a broiled salmon or a roasted chicken.

Côte de Beaune
2012 Savigny-les-Beaune (Chandon de Briailles)
Sale Price $44.99 – $485.90 case of twelve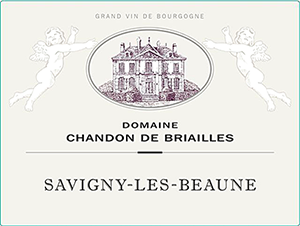 Domaine Chandon de Briailles is a modest superstar in the Côte de Beaune. They enthusiastically embraced organic viticulture, which led to their conversion to Biodynamic viticulture, which would mean nothing if the wines weren't so brilliant. They have never been a fan of new oak barrels, which means their lovingly cared for grapes shine virtually unadorned. 2012 appears to be a high-ranking vintage for Chandon de Briailles. The small crop has led to higher prices, but in this case it is worth it. This basic Savigny-les-Beaune is not basic at all. It is sublime. Pristine cherry fruit and spicy, loamy forest scents feature in the amazing aromatics, and a ridiculously long, elegant finish completes the picture. This drinks beautifully now and will easily age well for five more years.
A.V.A. Eola-Amity Hills
2012 Eola-Amity Hills Pinot Noir 'Temperance Hill
Vineyard' (St. Innocent)
Sale Price $34.99 – $356.90 case of twelve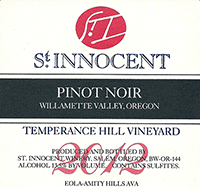 Oregon Pinot Noirs have come a long way in a very short period and St. Innocent has led the way, having been adept at locating the best vineyards and producing exceptional and ageworthy wines from them. The Temperance Hill Vineyard is a high-altitude, cool-climate site in the Eola-Amity Hills American Viticultural Area that yields firm and lively Pinot Noir with wonderful aromas, excellent fruit, finely etched tannins, and crisp finishes. The 2012 may be the best Temperance Hill we have had from St. Innocent, and it will age and improve for a decade. For now serve it with roast duck.

Côte de Nuits
2010 Gevrey-Chambertin 'Mes Favorites' (Alain Burguet)
Sale Price $89.99 – $917.90 case of twelve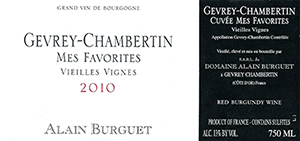 Aside from the Grand Cru reds from Corton, the Côte de Beaune wines appear sunny and friendly when compared to the wines from the Côte de Nuits. Gevrey-Chambertin is a northerly Côtes de Nuits village with a reputation for Pinot Noir that is so tough-as-nails that the wine sometimes truly tastes like nails. Gevrey-Chambertin should be a meaty, iron-like wine that becomes elegant with age. Alain Burguet's 2010 old vine cuvée 'Mes Favorites' is achieving this already. It is rich in spicy fruit with a gentle oak and tannin mélange plus an expansive earthy, minerally finish. Yes the price is formidable, but this is an authentic old-vine Gevrey-Chambertin from a great vintage that outperforms many of its more expensive Premier Cru peers. Plus you can drink it now or age it for another five years.

Cru Beaujolais
2012 Chiroubles 'Côte Rotie' (Domaine Metrat)
Sale Price $19.99 – $203.90 case of twelve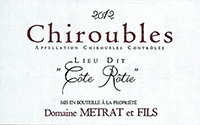 Chiroubles is usually referred to as one of the lighter of the ten Cru Beaujolais, but Domaine Metrat's single vineyard 'Côte Rotie' yields a richer Gamay loaded with spice and minerals. The 2012 has gorgeous aromatics of ripe berry fruit, gripping tannins, and a deep, long finish. This is a fine match with a coq au vin or a boeuf bourguignon.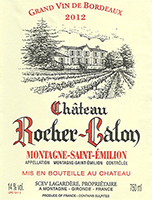 Merlot Montagne
2012 Montagne-Saint-Émilion
(Château Rocher-Calon)
Sale Price $14.99 – $152.90 case of twelve


Savoyard Royalty
2013 Roussette de Savoie (Eugène Carrel & Fils)
Sale Price $13.99 – $142.70 case of twelve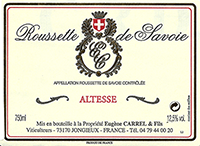 .

Pure Umbrian Sangiovese
2012 Sangiovese (Falesco)
Sale Price $11.99 – $122.30 case of twelve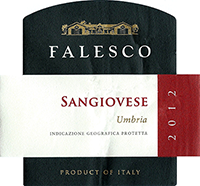 .

Umbria, the Center of Italy
2011 Montefalco Rosso (Perticaia)
Sale Price $19.99 – $203.90 case of twelve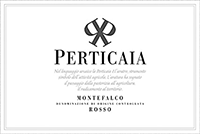 .
Charming Bardolino
2013 Bardolino (Le Fraghe)
Sale Price $13.99 – $142.70 case of twelve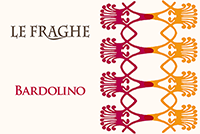 Free Run Albariño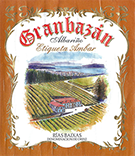 2013 Rías Baixas Albariño 'Etiqueta Ambar' (Granbazan)
Sale Price $19.99 – $203.90 case of twelve


Chianti Classico At the Ready
2010 Chianti Classico (Castello di Bossi)
Sale Price $17.99 – $183.50 case of twelve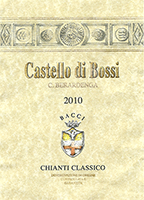 What Goes With Dolcetto?
2013 Dolcetto d'Alba (M. Marengo)
Sale Price $17.99 – $183.50 case of twelve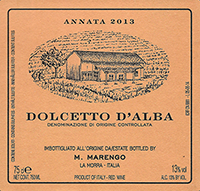 Tinto Fino = Tempranillo
2010 Ribera del Duero (Antidoto)
Sale Price $17.99 – $183.50 case of twelve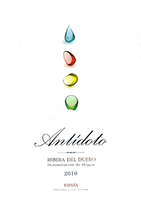 Legendary Barolo
2010 Barolo 'Castiglione' (Vietti)
Sale Price $49.99 – $509.90 case of twelve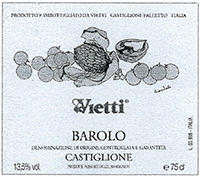 .

Everett meets Brussels
Belgian Inspired Pale Ale 'Pandora' (Idle Hands Craft Ales)
Sale Price $6.99 – $78.99 case of twelve

Specialty Foods

Boggy Meadow Farm Fiddlehead Tomme $19.99 per lb.  (Regular price $22.99)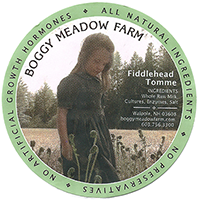 Prairie Breeze $13.99 per lb. 
(Regular price $14.99)


Flory's Truckle $19.99 per lb. 
(Reg. price $21.99)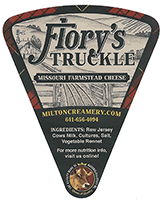 Ford Farm Wookey Hole Cave Aged Cheddar $12.99 per lb.   (Reg. price $13.99)

Wines of the Month — September 14, 2014 through October 14, 2014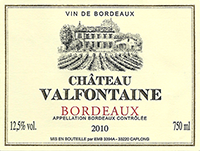 2010 Bordeaux Rouge (Château Valfontaine)
Sale Price $8.99 – $97.09 case of twelve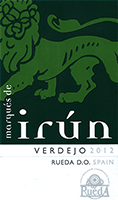 2013 Rueda (Marqués de Irún)
Sale Price $9.99 – $107.89 case of twelve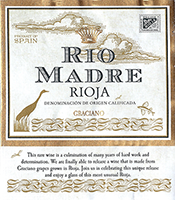 2012 Rioja (Rio Madre)
Sale Price $9.99 – $107.89 case of twelve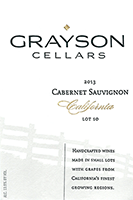 2013 Cabernet Sauvignon (Grayson)
Sale Price $9.99 – $107.89 case of twelve