Newsletter
July 15, 2014 – August 14, 2014
The Big Chillers
Rheinhessen Riesling
2012 Oppenheimer Kreuz Riesling Kabinett (Dr. Heyden)
Sale Price $11.99 – $122.30 case of twelve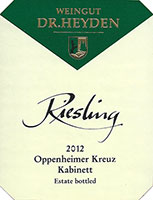 Great values keep coming from the Rheinhessen estate of Dr. Heyden. Last month we featured his ultra-dry Sylvaner and this month we have his classic Riesling Kabinett. Apple and pear fruit merge with crisp, bright minerals to create a perfectly balanced, delightfully fruity white. The body of this Riesling impresses with its soft and luxuriously weighted flavors.

Verdicchio Rules The Adriatic
2013 Verdicchio dei Castelli di Jesi (Conti di Buscareto)
Sale Price $11.99 – $122.30 case of twelve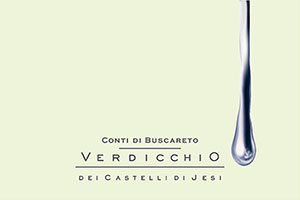 The white grapes of Italy are so numerous and widespread they aren't ranked in a hierarchy like the red grapes (Nebbiolo, Sangiovese, Aglianico…). But if we were to draw up such a list for white grapes, Verdicchio would be near the top. Produced mainly in the Adriatic region of Le Marche, Verdicchio has a floral, aromatic beginning, a juicy, rich middle, and an excellent crisp, dry finish. The 2013 Verdicchio dei Castelli di Jesi from Conti di Buscareto is a great value and perfect for a grilled slab of striped bass.

Rocks of Vergisson
2012 Mâcon-Vergisson 'Les Rochers' (Domaine Guerrin & Fils)
Sale Price $21.99 – $224.30 case of twelve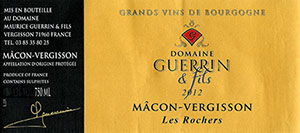 The 2012 vintage in the Mâcon is of great quality, but small quantity. You know what that means for prices. Of the three very good wines from Domaine Guerrin we tasted, this Mâcon-Vergisson was our favorite. It's a full-flavored dry French Chardonnay with aromas of honey and wheat along with a terrific stony dry finish.
Gorgo Veneto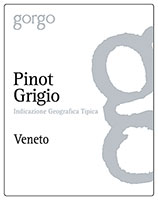 2013 Pinot Grigio (Gorgo)
Sale Price $9.99 – $101.90 case of twelve
We're not always crazy about Pinot Grigio, but when a solid good value crosses our palate we can't ignore it. This 2013 from Gorgo is a crisp, lively Pinot Grigio with character and focus. It balances light peachy fruit and zesty dryness with firm texture and a clean, cool finish.

The Grüner with the Pop Top
2013 Grüner Veltliner (Hofer)
Sale Price $14.99 – $152.90 case of twelve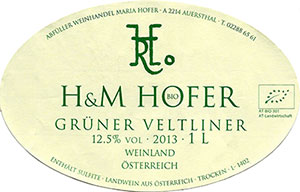 Year in, year out the big green liter bottle of Grüner Veltliner from Hofer is a big seller. Why? We think it's because the wine is plain and simple generous fun. The 2013 follows suit. It has a faint spritz to go along with its flinty and minty flavor

Lambrusco Naturale
2013 Lambrusco dell'Emilia (Vigneto Saetti)
Sale Price $17.99 – $183.50 case of twelve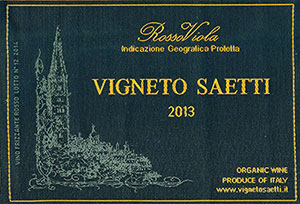 Lambrusco has made an impressive comeback, mostly because when they are unadulterated, the wines can be so darned delicious. The people of Emilia-Romagna have an enviable array of local food to choose from: terrific salumi, wonderful eggy fresh pasta, incredible Parmigiano-Reggiano. If there is any complaint about the food of the region it might be that it's a tad heavy. That is precisely where Lambrusco comes in. This naturally fizzy dry red is the cool refreshing antidote to fat-laden foods. Vigneto Saetti makes their Lambrusco as naturally as possible, without pesticides in the vineyard and without sulphur dioxide in the winery. Our shipment of this ultra-Organic wine was disgorged on April 28th, 2014, making it about as fresh as you could get if you were dining in Modena, but here you should try it with our deli's mortadella or your homemade pulled pork.
Two from the Touraine
2013 Touraine Sauvignon 'No. 2' (Clos Roche Blanche)
Sale Price $19.99 – $203.90 case of twelve
2013 Touraine Rouge 'Cuvée Pif' (Clos Roche Blanche)
Sale Price $17.99 – $183.50 case of twelve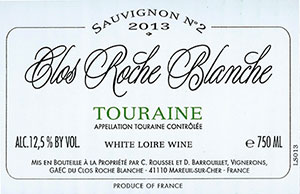 Provence Rosé
2013 Côtes de Provence Rosé (Château La Moutète)
Sale Price $13.99 – $142.70
.

Bon Beaujolais
2012 Beaujolais Villages (Stéphane Aviron)
Sale Price $11.99 – $122.30 case of twelve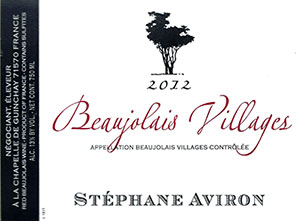 Solid Gold Bordeaux
2010 Bordeaux Rouge (Château Grenet)
Sale Price $11.99 – $122.30 case of twelve


Superiore Bardolino
2012 Bardolino Classico 'Brol Grande' (Le Fraghe)
Sale Price $17.99 – $183.50 case of twelve


Rosé of Syrah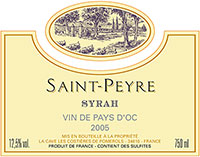 2013 Syrah Rosé (Cave de Pomerols)
Sale Price $8.99 – $91.70 case of twelve


Frais pas Froid
2013 Ventoux (Domaine Durieu)
Sale Price $11.99 – $122.30 case of twelve

Freisa/Nebbiolo – Parent/Offspring
2012 Langhe Freisa 'Chila' (Principiano)
Sale Price $17.99 – $183.50 case of twelve


Choice Tuscan
2012 Rosso di Montepulciano (Poderi Sanguineto I e II)
Sale Price $19.99 – $203.90 case of twelve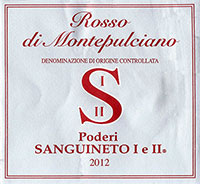 Monterey Pinot Noir
2012 Pinot Noir 'Kali Hart' (Talbott)
Sale Price $17.99 – $183.50 case of twelve

Specialty Foods

Servilleta $25.99 per lb.  
(Regular price $27.99)


Ciudad de Sansueña $19.99 per lb. 
(Regular price $21.99)


Maxorata $20.99 per lb. 
(Reg. price $22.99)


Corpa Boquerones $28.99 per lb.
(Reg. price $29.99)

Wines of the Month — July 14, 2014 through August 15, 2014
2012 Field Blend 'Lot No. 7' (Raymond)
Sale Price $8.99 – $97.09 case of twelve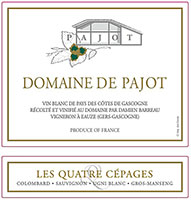 2013 Côtes de Gascogne 'Les Quatre Cepages' (Domaine de Pajot)
Sale Price $7.99 – $86.29 case of twelve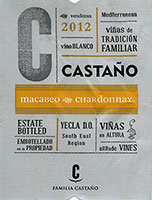 2012 Macabeo/Chardonnay (Castaño)
Sale Price $7.99 – $86.29 case of twelve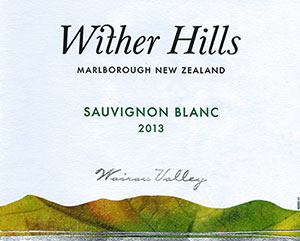 2013 Sauvignon Blanc (Wither Hills)
Sale Price $9.99 – $107.89 case of twelve