Newsletter
May 15, 2013 – June 14, 2013
Roséville
Borsao
2012 Campo de Borja Rosé (Borsao)
Sale Price $7.99 – $81.50 case of twelve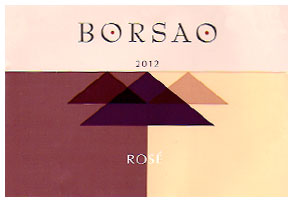 This juicy Garnacha from Spain is utterly guileless and delicious. It gives you its all from first sip to last drop. A fruity beauty that will match well with a vegetarian paella.

Lieu-dit Cocagne
2012 Coteaux du Vendômois (Cave du Vendômois)
Sale Price $9.99 – $101.90 case of twelve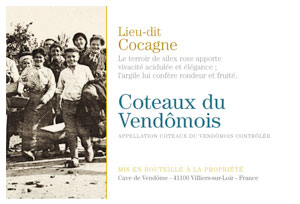 The French 'lieu-dit' can be translated as 'named-site.'Alliance Loire, a consortium of cooperative wineries, has promoted the marketing of single vineyards with distinctive names to raise the profiles of the various Caves. Having now stood in the Cocagne vineyard we have seen how the rocky soil and correct exposure can yield such a substantial wine from a vineyard so far north. Once again a great value with a kaleidoscope of earthy, fruity, and spicy depth.

Bourgueil Fever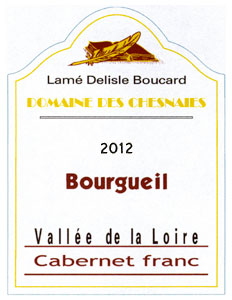 2012 Bourgueil Rosé (Lamé Delisle Boucard)
Sale Price $11.99 – $122.30 case of twelve
If you enjoy Cabernet Franc as much as we do and like it on the inexpensive side then Lamé Delisle Boucard is a great winery to know. Their wines are totally enjoyable, stalwart Loire Valley classics. The 2012 Rosé is firm and dry, with a nice vein of red fruit running through the general refreshment.

La Moutète
2012 Côtes de Provence Rosé (Château la Moutète)
Sale Price $13.99 – $142.70 case of twelve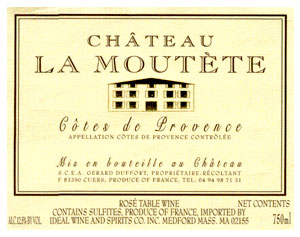 Château La Moutète's Rosé always evokes a sunny provençal courtyard lined with wild herbs and fruit trees. The 2012, with its peachy fruit and scents of thyme and lavender, once again faithfully transports us to that sunny courtyard.

Gris Bodin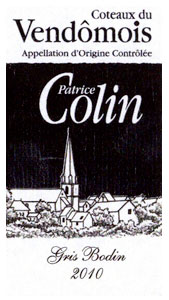 2012 Coteaux du Vendômois 'Gris Bodin' (Patrice Colin)
Sale Price $14.99 – $152.90 case of twelve
Indulge us in our fascination with the Pineau d'Aunis grape variety. This ancient variety makes wines that are light in body but full in flavor in almost all forms. Gris Bodin is the full rosé from Patrice Colin. See inside for another version. This 2012 has an amazing floral and pepper perfume and a zesty, crisp, dry finish. Try this with grilled asparagus.

La Grande Pièce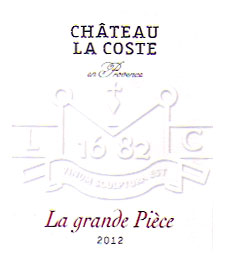 2012 Coteaux d'Aix en Provence Rosé 'La Grande Pièce' (Château La Coste)
Sale Price $14.99 – $152.90 case of twelve
This is a subtle stunner. The 2012 Château La Coste 'La Grand Pièce' has a gentle floral aroma that lingers amazingly from beginning to end. There is the barest hint of fruit to be found, yet an elusive flavor persists throughout. Have this with a delicate fish dish.

Near Perfect 10s
A Great Bordeaux Vintage


2010 Médoc Cru Bourgeois (Château Tour St. Bonnet)
Sale Price $19.99 – $203.90 case of twelve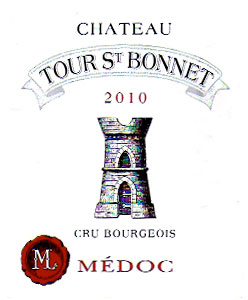 2010 Haut Médoc Cru Bourgeois (Château D'Aurilhac)
Sale Price $24.99 – $254.90 case of twelve


2010 Haut Médoc Cru Bourgeois (Château Beaumont)
Sale Price $24.99 – $254.90 case of twelve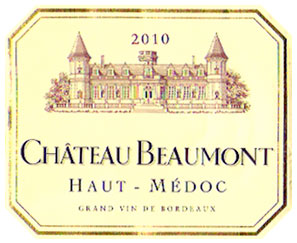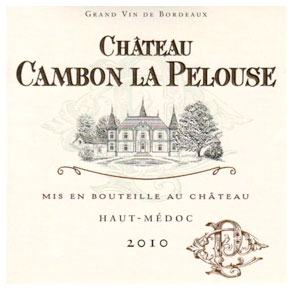 2010 Haut Médoc (Château Cambon La Pelouse)
Sale Price $27.99 – $285.50 case of twelve


2010 Fronsac (Château Villars)
Sale Price $27.99 – $285.50 case of twelve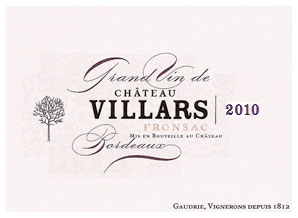 2010 Pessac-Léognan (Château Ferran)
Sale Price $29.99 – $305.90 case of twelve


Bargain Cab Franc
2011 Bourgeuil 'Lucien Lamé' (Lamé Deslisle Boucard)
Sale Price $11.99 – $122.30 case of twelve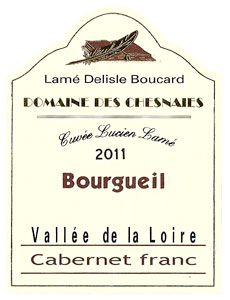 Gris et Blanc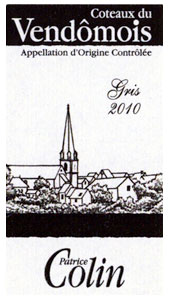 2012 Coteaux du Vendômois 'Gris' (Patrice Colin)
Sale Price $13.99 – $142.70 case of twelve
2012 Coteaux du Vendômois 'Pierre à Feu' (Patrice Colin)
Sale Price $14.99 – $152.90 case of twelve


Snakes in the Vineyard
2010 Savigny-lès-Beaune Premier Cru 'Aux Serpentières' (Domaine Pierre Guillemot)
Sale Price $44.99 – $458.90 case of twelve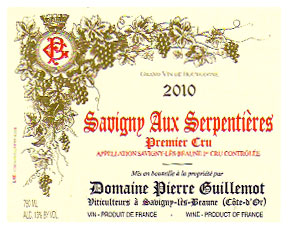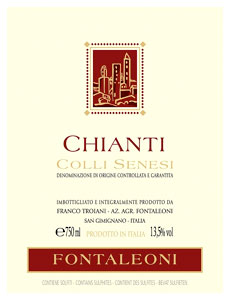 Hilly Siena
2011 Chianti Colli Senesi (Fontaleoni)
Sale Price $11.99 – $122.30 case of twelve

Sauvignon Val de Loire
2012 Val de Loire Sauvignon (Chidain)
Sale Price $12.99 – $132.50 case of twelve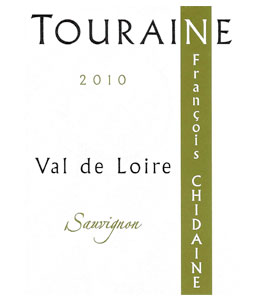 Guido's Big Brother – Loreto
2010 Nebbiolo d'Alba 'Loreto' (Guidobono)
Sale Price $14.99 – $152.90 case of twelve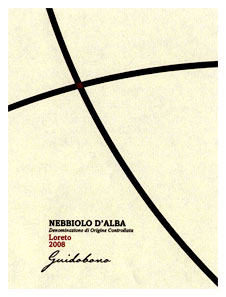 The Many Grapes of Orvieto
2012 Orvieto Classico 'Terre Vineate' (Palazzone)
Sale Price $14.99 – $152.90 case of twelve


Serpentine Fire
2010 Muscadet Sèvre et Maine Sur Lie 'Butte de la Roche/Terre de Pierre' (Pierre Luneau Papin)
Sale Price $24.99 – $254.90 case of twelve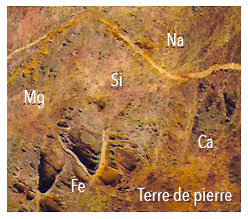 Wines of the Month — May 15, 2013 through June 14, 2013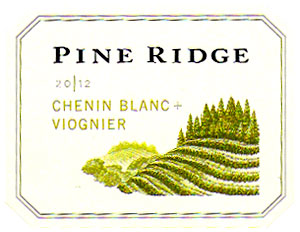 2012 Chenin Blanc + Viognier (Pine Ridge)
Sale Price $9.99 – $107.90 case of twelve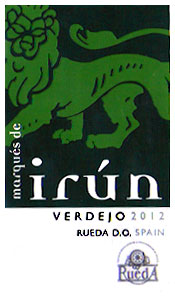 2012 Rueda 'Verdejo' (Marqués de Irún)
Sale Price $8.99 – $97.09 case of twelve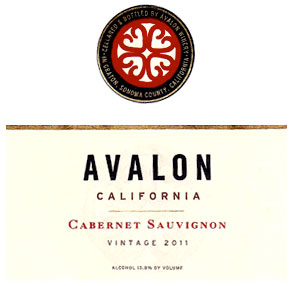 2011 Cabernet Sauvignon (Avalon)
Sale Price $7.99 – $86.29 case of twelve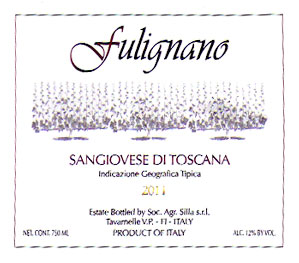 2011 Sangiovese di Toscana (Fulignano)
Sale Price $7.99 – $86.29 case of twelve