Newsletter
November 15, 2013 – December 9, 2013
The Holidays Begin
Please see our Sale below!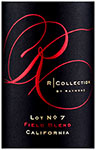 'R' Field Blend Lot #7
2012 Field Blend 'Lot No. 7' (Raymond)
Sale Price $9.99 – $101.90 case of twelve
There is no shortage of great upper-end California wine. The challenge is to find bargains. For red wine we gravitate towards field blends and Raymond makes a delicious one. This full-bodied dark red is a blend based on Zinfandel and Petite Sirah with dollops of six or seven others scattered in for good measure.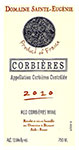 Good Old Corbières
2010 Corbières (Domaine Sainte-Eugénie)
Sale Price $9.99 – $101.90 case of twelve
This domaine has been a mainstay of our Languedoc selections. Here we have one last shot at the excellent 2010 vintage at a great price. The blend of Carignan, Grenache, and Syrah is well integrated, as the fruit, spice, and earth have merged into a lengthy, seamless, graceful red.

Valpolicella
2012 Valpolicella (Brigaldara)
Sale Price $11.99 – $122.30 case of twelve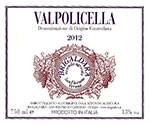 We were recently surprised to learn that production of Valpolicella normale has been significantly reduced due to demand for Amarone. As we much as we like Amarone it is not a wine we reach for very often. Happily we have Brigaldara to thank for continuing to make a brilliantly affordable regular Valpolicella. The blend is mainly the Veronese mainstays of Corvina, Corvinone, and Rondinella. Aromas of fresh cherries with hints of clove waft from the glass. This is medium-bodied with mellow tannins and a fine, lacy fruit finish.

Jumilla
2012 Jumilla (Honoro Vera)
Sale Price $9.99 – $101.90 case of twelve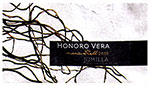 There is more Monastrell in Spain than there is Mourvèdre in France, which is why a Jumilla will always be a better value than a Bandol. The 2012 Honoro Vera is a deep, dark, spicy Monastrell with a smooth intensity of ripe plum and fig fruit. It also picks up some mineral flavors from the grape's low yield.


Grüner
2012 Grüner Veltliner (Count Karolyi)
Sale Price $9.99 – $101.90 case of twelve


Grüner Veltliner may be Austria's most widely planted grape variety, but that does not mean that it is the only Grüner-endowed nation. Who can blame neighboring Hungary for wanting to cash in on this wonderful varietal? The 2012 from Count Karolyi is a totally dry, mineral-laden Grüner that is poised to use its dry crispness to cut through spicy and rich foods.

Grand Sauvignon Vinny
2012 Touraine 'Le Grand St. Vincent' (Les Vignerons des Coteaux Romanais)
Sale Price $9.99 – $101.90 case of twelve
This Touraine is our most popular French Sauvignon Blanc. This is our second pallet of the 2012 and it delivers classic Sauvignon Blanc flavor in its ripe yet delicate mixture of fruits and its firm, clasping, dry, very French finish.

Chinon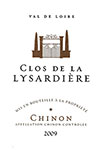 2012 Chinon (Clos de la Lysardière)
Sale Price $11.99 – $122.30 case of twelve
The 2012 Clos de la Lysardière is a classic Loire Valley Cabernet Franc with tempting raspberry fruit and fine tannins. This mid-weight red strikes the perfect balance with foods such as salmon and poultry.

Haudinière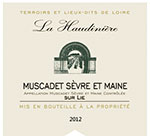 2012 Muscadet Sèvre et Maine (La Haudinière)
Sale Price $8.99 – $91.70 case of twelve
Despite stiff competition La Haudinière has been crowned as our Muscadet value of the year, an award we do not hand out lightly. It begins with crisp, delicate aromas, and then expands with a nice mid-palate and a pleasant, gliding finish.

Moscato
2012 Provincia di Pavia Moscato (Centorri)
Sale Price $9.99 – $101.90 case of twelve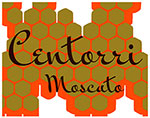 The surge of popularity of Moscato served as a reminder that we have liked the Moscatos of northern Italy all along. At first these seemed to be a refreshingly chilled sorbet substitute after a rich meal. But these wines are so delicious and light they can be served with anything. Centorri's 2012 is a perfectly balanced, light, fizzy quaffer that is as perfect with a fruit tart as it is with mac and cheese.

The Golden Stones
2012 Costières de Nimes Blanc 'Les Galets Dorés' (Château Mourgues du Grès)
Sale Price $11.99 – $122.30 case of twelve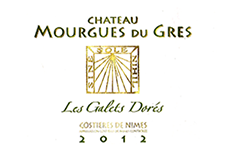 The Costières de Nîmes is located to the west of the Rhone River, but for the most part is an extension of the Côtes du Rhône. The grape varieties are the same and the vineyard area has large alluvial stones similar to those in Châteauneuf-du-Pape. Les Galets Dorés are the golden stones in the white wine vineyard at Mourgues du Grès. The 2012 is a fresh, aromatic mix of Grenache Blanc, Roussanne, Vermentino, Marsanne, and Clairette. The nose smells like freshly cut flowers, the palate features spiced pears, and the finish is stony and quite dry.

Manzanilla y Fino
Manzanilla 'Solear' (Barbadillo)
Sale Price $9.99 per 375 ml.
Fino 'Ynocente' (Valdespino)
Sale Price $11.99 per 375 ml.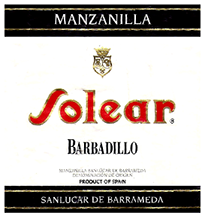 The Wolf
2010 Saint-Emilion Grand Cru (Château Le Loup)
Sale Price $24.99 – $254.900 case of twelve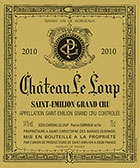 Macedonian Encore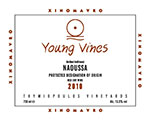 2012 Naoussa 'Xinomavro' (Thymiopoulos)
Sale Price $14.99 – $152.90 case of twelve


Mosel Pinot Blanc
2012 Pinot Blanc (Später-Veit)
Sale Price $13.99 – $142.70 case of twelve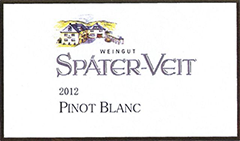 Sauvignon Gris
2012 Sauvignon Gris 'Isidora' (Cousiño-Macul)
Sale Price $13.99 – $142.70 case of twelve



California Pinot Noir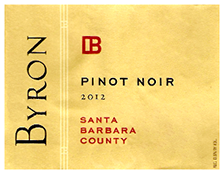 2012 Santa Barbara Pinot Noir (Byron)
Sale Price $15.99 – $163.10 case of twelve


The Power of Zin
2011 Amador Zinfandel (Easton)
Sale Price $17.99 – $183.50 case of twelve


Chavignol de Sancerre
2012 Sancerre 'Les Mont Damnés' (Thomas-Labaille)
Sale Price $24.99 – $254.90 case of twelve


Porto Ferreira
Porto Reserve Dona Antonia (Ferreira)
Sale Price $17.99 – $194.30 case of twelve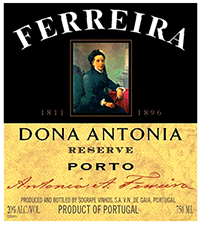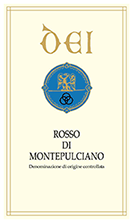 Ciano Toscana
2011 Rosso di Montepulciano (Dei))
Sale Price $14.99 – $152.90 case of twelve


Somme Fem
2010 Coteaux du Languedoc 'Cuvée Sommelière' (Château de Flaugergues)
Sale Price $13.99 – $142.70 case of twelve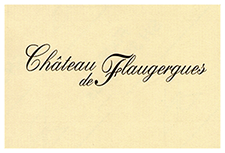 Short on Shine but Long on Flavor
Ashmead's Kernel (West County Cider)
Sale Price $21.99 – $224.30 case of twelve

Sale Dates
Our Final Quarterly Sale of the Year begins
Friday November 29th and runs through Monday December 9th
Wines of the Month — November 15, 2013 through December 9, 2013
2012 Pinot Noir (Cono Sur)
Sale Price 7.99 – $86.29 case of twelve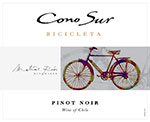 2012 Albariño (Raimat)
Sale Price $8.99 – $97.09 case of twelve

2011 Bordeaux (Château Valfontaine)
Sale Price $8.99 – $97.09 case of twelve



2012 Malbec (Altos las Hormigas)
Sale Price $8.99 – $97.09 case of twelve