Newsletter
July 15, 2013 –August 14, 2013
Summer of Chenin
Chenin Nord
2012 Coteaux du Vendômois Blanc 'Cocagne' (Cave de Vendômois)
Sale Price $9.99 – $101.90 case of twelve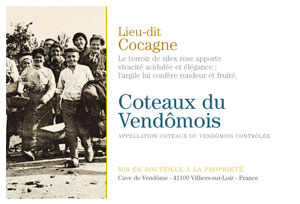 While the Pineau d'Aunis Rosé from this vineyard is a charmer, it is the Chenin Blanc that we find most striking and deep. The mixture of flint and clay in the 'Cocagne' vineyard infuses this dry white with zesty, salty minerals, plus a richness of fruit and a long, lingering finish. The deep, penetrating flavor of this wine will match well with a tasty, oily fish such as bluefish or mackerel.

Saumur-ville
2012 Saumur 'Les Epinats' (Cave de Saumur)
Sale Price $11.99 – $122.30 case of twelve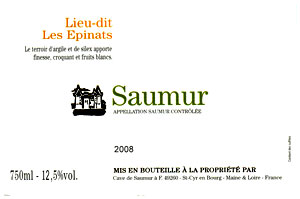 We have a long association with the Cave de Saumur, but never got around to a visit until earlier this year. This mostly underground operation is a whirlwind of activity, producing some amazing value-priced wines. Many of you are familiar with their very fine Saumur Blanc Les Pouches. But in some vintages we prefer the bottling from the Les Epinats vineyard. The 2012 from this site has a wonderful aroma of honey and straw, flavors of peaches and apricots, and a clean, long finish.

Vouvray Sec
2012 Vouvray Sec 'Les Aumones' (Le Capitaine)
Sale Price $13.99 – $142.70 case of twelve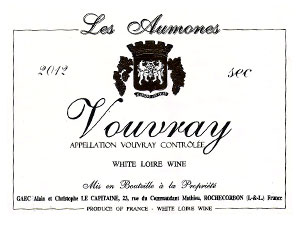 2012 wasn't an easy vintage in Vouvray and the news of 2013 is drastically worse. Hail earlier this year devastated the region. In 2012, Vouvray producers were able to make small quantities of very fine sec, demi-sec, and sparkling wines. From Le Capitaine we opted for the Sec because it had the good weight of Vouvray with the signature soft, chalky aromas along with lively, honey-kissed, pear-like fruit, all contained in a dry fashion.

Greco in Campania
2012 Greco 'Mastro' (Mastroberardino)
Sale Price $14.99 – $152.90 case of twelve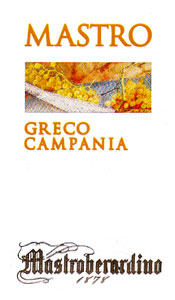 Campania has long been home to many great white grapes. Certainly Greco, which also goes by the name Greco di Tufo, has Greek origins, giving it a millennium or two of history. The Mastroberardino family has long been one of the quality leaders in the region, but they have lately begun a value line titled Mastro. This fresh Greco has a wonderfully rich entry with flower-blossom aromas and apricot fruit suspended in a nicely viscous body. The finish is lightly peppery and dry. This wonderfully complex grape has survived for ages; now we can enjoy it as a terrific modern value. Try with a grilled swordfish augmented with capers and lemon.

Riesling vom Kalk
2012 Niersteiner Paterberg Riesling Trocken (Schneider)
Sale Price $11.99 – $122.30 case of twelve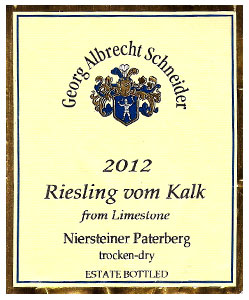 Vom Kalk means "from Limestone," and with this wine the Schneiders offer a fascinating example of a dry Riesling grown in a specific terroir. This 2012 has more body than you expect from the usually sleek Rieslings of Germany. Instead it carries a weighted apple-compote fruit, at once rich yet zesty, with an earthy finish. Here's a wine that will prove that spicy cuisine doesn't necessarily require fruity wines. Start with a Thai curry and move on to a vindaloo.

Vouvray Pétillant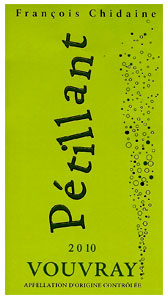 2010 Vouvray Péetillant (Chidaine)
Sale Price 19.99 – $203.90 case of twelve
After Champagne, our favorite French sparkling wines come from Vouvray. The wonderful character of Chenin Blanc is vibrantly present in its bubbly manifestation. Chidaine's 2010 Pétillant is non-dose, meaning that no additional sugar has been added. This is bracingly dry with a cool wave of fizziness through the elegantly wrought, lively flavors. Try this with lobster and other rich shellfish.
Chillin' Reds


Refosco…
2011 Refosco dal Peduncolo Rosso (Villa Locatelli)
Sale Price $11.99 – $122.30 case of twelve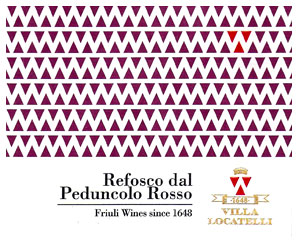 Saint Magdalener Returns
2012 Saint Magdalener (Colterenzio)
Sale Price $14.99 – $152.90 case of twelve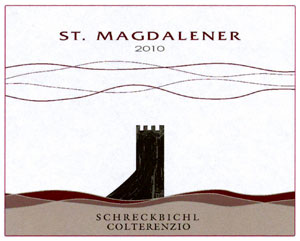 Loire Valley Pinot Noir
2011 Menetou-Salon Rouge 'Le Prieuré des Aublats' (Henri Bourgeois)
Sale Price $19.99 – $203.90 case of twelve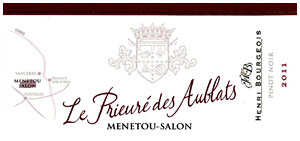 Mad For Sicily


Regaleali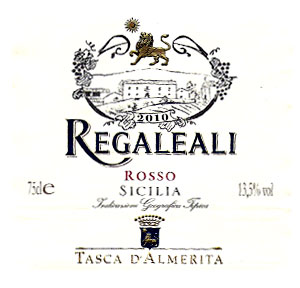 2010 Sicilia Rosso (Regaleali)
Sale Price $9.99 – $101.90 case of twelve


Occhipinti
2012 Terre Siciliane Bianco 'SP68' (Occhipinti)
Sale Price $27.99 – $285.49 case of twelve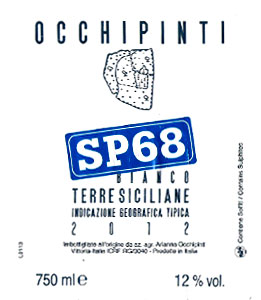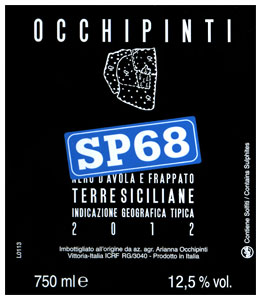 2012 Terre Siciliane Rosso 'SP68' (Occhipinti)
Sale Price $27.99 – $285.49 case of twelve


Syrah Rosé
2012 Syrah Rosé (Saint Peyre)
Sale Price $8.99 – $91.70 case of twelve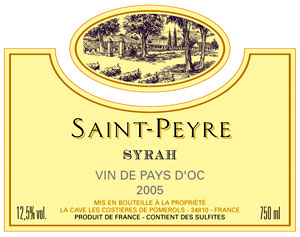 Bandol Rosé
2012 Bandol Rosé (La Bastide Blanche)
Sale Price $24.99 – $254.90 case of twelve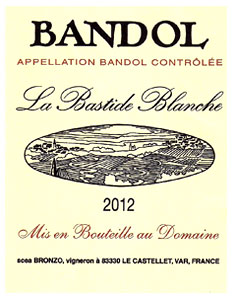 Perles Grises
2012 Perles Grises (Patrice Colin)
Sale Price $17.99 – $183.50 case of twelve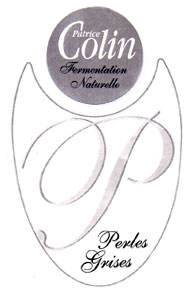 Lost and Found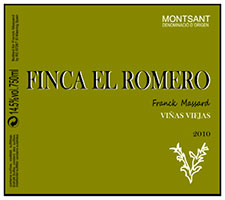 2010 Montsant 'Viñas Viejas' (Finca El Romero)
Sale Price $19.99 – Closeout Price $14.99


2010 Vino Rosso 'Maggiorina' (Le Piane)
Sale Price $16.99 – Closeout Price $13.99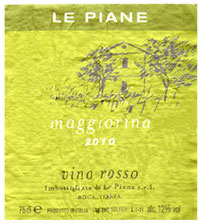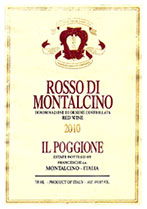 2010 Rosso di Montalcino (Il Poggione)
Sale Price $24.99 – Closeout Price $19.99


2010 Rosso di Montalcino (Siro Pacenti)
Sale Price $29.99 – Closeout Price $24.99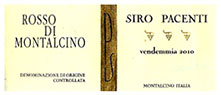 Wines of the Month — July 15, 2013 through August 14, 2013
2012 Garnatxa Negra 'Altés' (Herencia)
Sale Price $8.99 – $97.09 case of twelve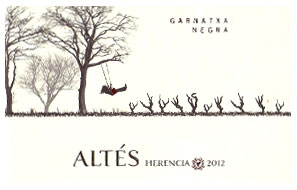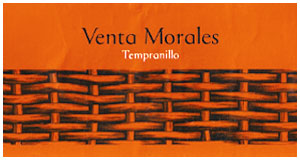 2012 Tempranillo (Venta Morales)
Sale Price $6.99 – $75.49 case of twelve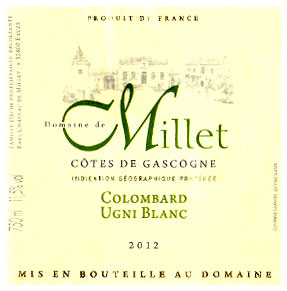 2012 Côtes de Gascogne (Domaine de Millet)
Sale Price $7.99 – $86.29 case of twelve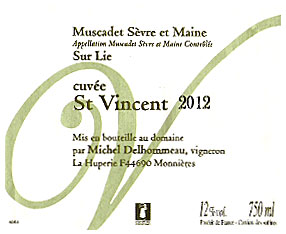 2012 Muscadet Sèvre et Maine 'St. Vincent' (Delhommeau)
Sale Price $9.99 – $107.89 case of twelve